Another night of good seeing for this neck of the woods last night, even better than the night before. Razor sharp Cassini Division and visible banding on the live feed (it's usually just a brown featureless blob).
I'm still using an old laptop with USB 2 and a hard drive, so I'm restricted to 28 fps or so, thus impacting massively on the number of frames I can get within 6 minutes, but it's still pretty good in fairness. It's probably the best Saturn session I've had since I got into this extra-terrestrial business.
At one point I switched to f/10 and Titan was visible in the live feed to the top left of Saturn. I captured a large ROI Saturn and Titan 6 minute avi. Titan is there if I raise the brightness in AS!3 but not even a generous align point on it can bring Titan out in the tif file, which is disappointing. Is there a way around this problem? Anyone?
Here are three single captures of Saturn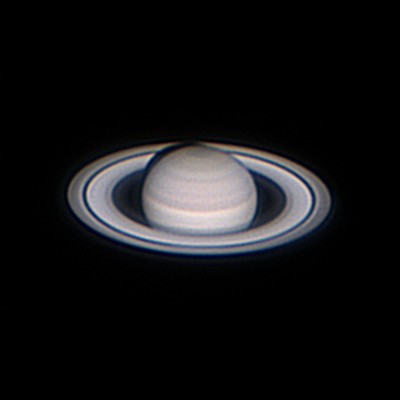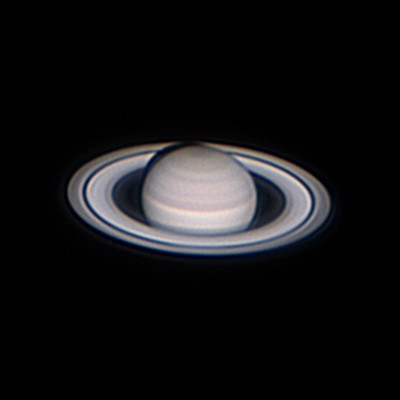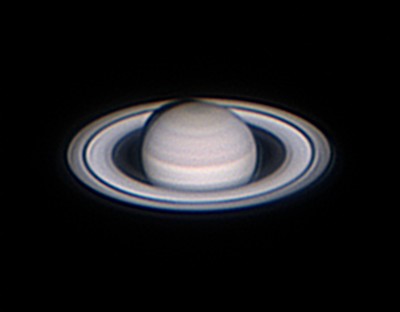 First off, I'm very happy with the images. Each is from a stack of between 2000 to 2500 frames. The colours are poor though - I was using the "display adjustment" feature to help me focus, but it doesn't affect the capture, right?
Now here is a Winjupos derotation of these three jpegs -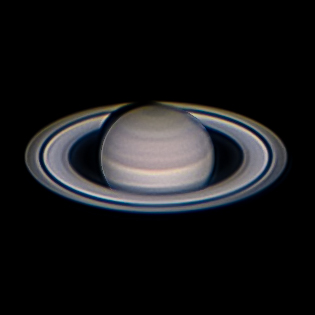 I'm disappointed with the outcome - WJ has produced some weird effects at the top right of the planet. Anyone had this kind of thing before? Am I derotating too few jpegs? Have I captured too few frames? If the answer is "no" to these two last questions and you think you could improve the outcome please have a go!
That's it for now - the weather conditions are even better later on this evening. Addictive, isn't it?
Any suggestions/comments most welcome.
Thanks!