Makes me hungry

This one is aptly named. Shot Tuesday night. I could have used a little more time on this one. The seeing wasn't the best either so guiding for most of the night was between .75 - 1.00, higher than my imaging scale of around .60 so it isn't as sharp as it could be.
20, 300 second H-Alpha Images
18, 300 second OIII Images
20, 200 second SII Images
Skywatcher MN-190 Mak Newt
EQ6-R Pro Mount
ZWO ASI183MM Pro
Skywatcher Evo 72ED (Guide Scope)
ZWO ASI120MC-S (Guide Camera)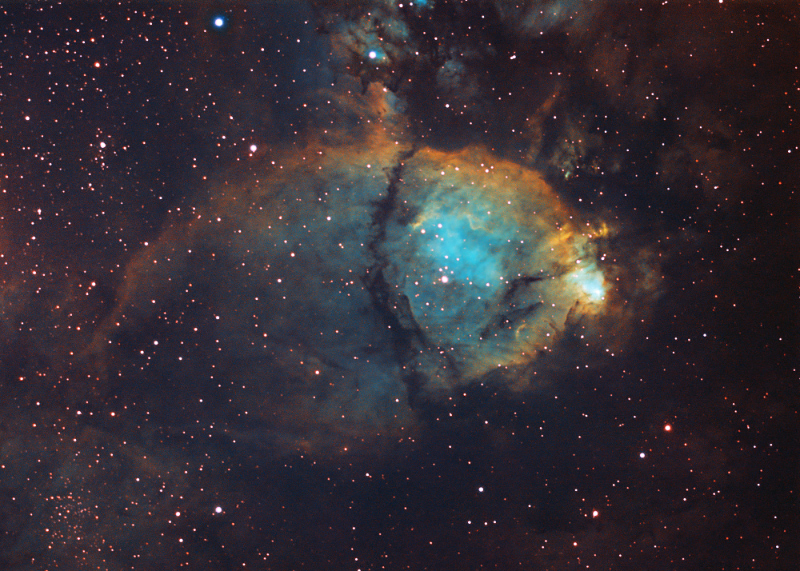 Edited by Acer, 19 September 2019 - 11:10 AM.