Well, it definitely doesn't look circular like in most of my Saturn captures, in fact it looks positively polygonal. Which is nice.
Seeing was great but rapidly deteriorated - this is the first capture taken 40 minutes after sundown.
Best 2367 frames of 9492 from a six minute capture at 26 fps.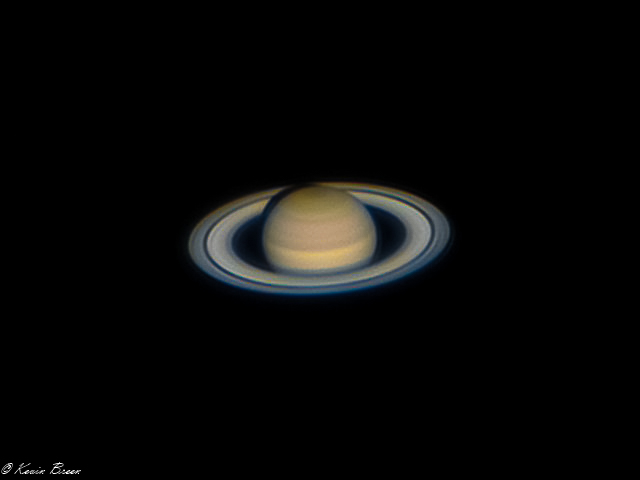 Light-path
Sun to Saturn to CPC1100 to IR cut filter to ZWO ADC to 1.5x Barlow to ZWO ASI224MC
Processing
Autostakkert!3 to Fitswork to Registax to Lightroom.
Planet Elevation
15 degrees