Tried my new IDAS NB1 tri-band filter on Sh2-101 Tulip Nebula last night under about 60% Moon.
The filter really helped reduce the amount of sky glow allowing much longer subs. I took 38 x 240sec subs before running out of time (for this dim target even 5 min subs should work). On the other hand I find the resolution is actually slightly worse than without the filter. I suppose this is to be expected with OSC + narrowbands.
The result is predominantly red as the Ha component of the target is far stronger than anything else. This makes it kind of boring. I really love the colours of those NB images made by other people using mono cams even though they might not represent the true colour of the nebula.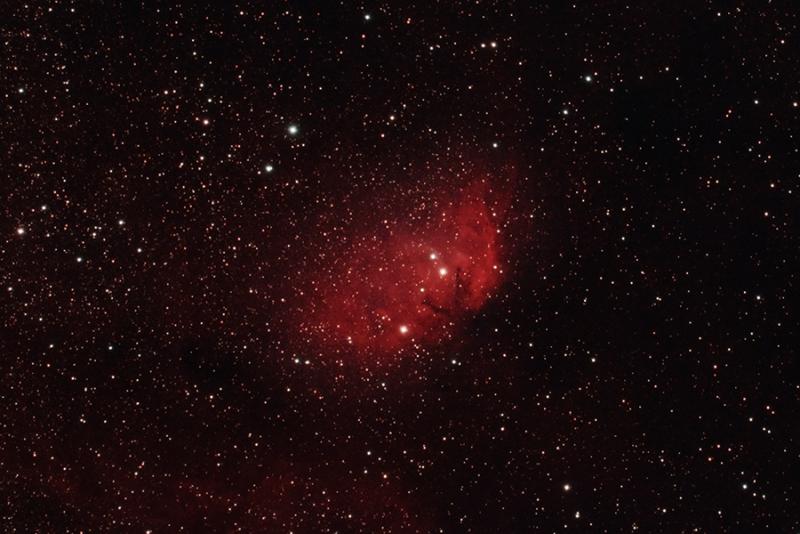 Edited by knight_parn, 20 September 2019 - 05:57 AM.