So. It took me an hour to find it last night. LXD55 so it's awful.
I just used the goto function, and started uploading the images to find where I'm at.
So I would take a photo. Upload it to the plate solving site. Wait 3-4 min for it to tell me where I'm pointing. Move the scope. Repeat.
At like the 50th min mark I was about to pack it up. I kept moving a little around it.
Then one frame. It was there, about 2" on the screen!
Bumped the mount with my controller.
GONE.
Bumped it back twice.
DEAD CENTER!!!!
I just stared at it.
Incredible.
Started some practice test shots.
Kinda swagging what looked good. Amazed I was in focus. Thank you God!
Got 15 images....and the camera battery died. HAHAHA!!!
Totally forgot to charge it.
Since the batt died, I took some dark frames this morning. I know not perfect.
Stacked them.
Rolled it into Photoshop.
And here's what I got.
It's nothing like some of you pros on here, but I'm very proud of it!!!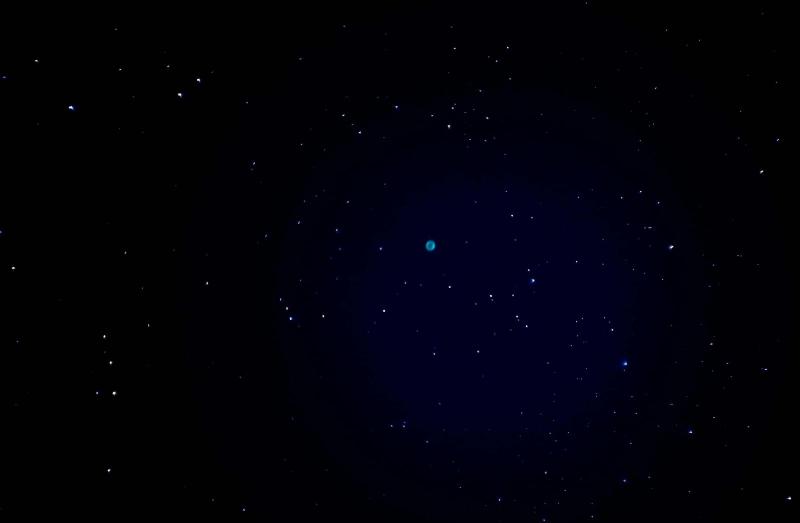 Edited by Ryan1776, 20 September 2019 - 08:03 AM.