I took another stab at processing my best data on the Carina Nebula, which was an hour through my 200mm f/2.8L back in March. Star reduction seems to be the key to getting the nebula to "pop":
(Click for larger size on Astrobin.)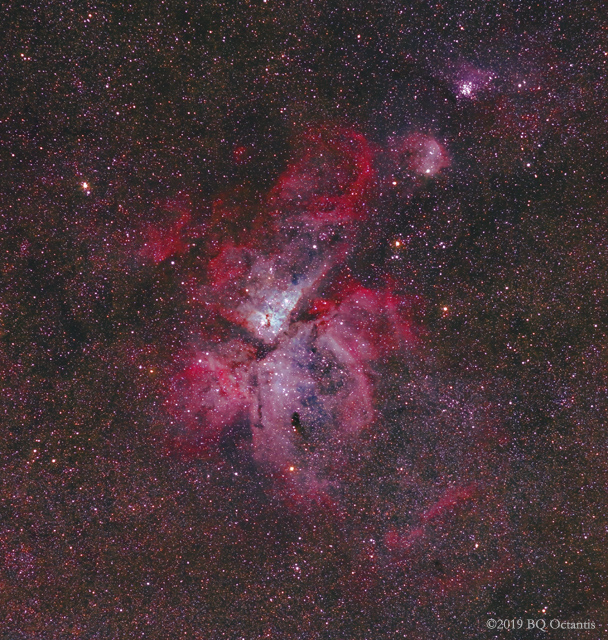 Carina Nebula 2019-03-09
Canon 200mm f/2.8L II@f/3.2, Canon T3i (stock)
Orion SkyView Pro EQ mount (PEC playback)
132×30sec@ISO1600, 100×bias, 100×darks, 100×flats
Aligned & stacked in Lynkeos v3.1, Processed in Photoshop CS5
w/Annie's Astro Tools v7.0 & Astronomy Tools v1.6
Tropic of Capricorn, Northern Territory, Australia
Cheers,
BQ
Edited by BQ Octantis, 21 September 2019 - 05:38 PM.