…the Orion Nebula wouldn't be much to look at. I just did some scaling of the Carina and Orion Nebulas against the Tarantula Nebula to compare the sizes of all three, and the Carina Nebula would definitely give the Tarantula Nebula a run for its money. I'm proud to call it one of our own!: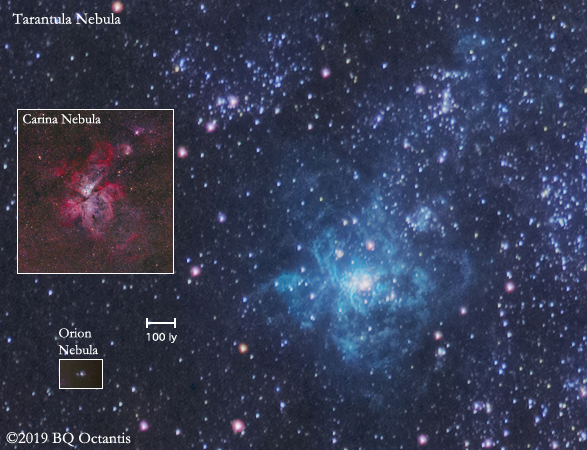 Conversely, if the Tarantula Nebula were as close as the Orion Nebula, it would span 80˚ across the sky…
Cheers,
BQ
Edited by BQ Octantis, 22 September 2019 - 02:43 AM.