NGC 891 is an edge on galaxy Andromeda 30 million light years away. One of my favorite galaxies. It looks like it's coming right at you.
This is another image using my C9.25 @ F/10.
I am wondering if binning my asi294 2x2 would help with my resolution? What would I be giving up if I did use binning?
CGX
ASI294mc Pro
ASI290 mini/60 mm guide scope
Sharpcap3.2, PHD2, Stellarium Scope
DSS, Startools, GIMP
32 darks
32 flats
175 X 60"subs
Gain 250
-10c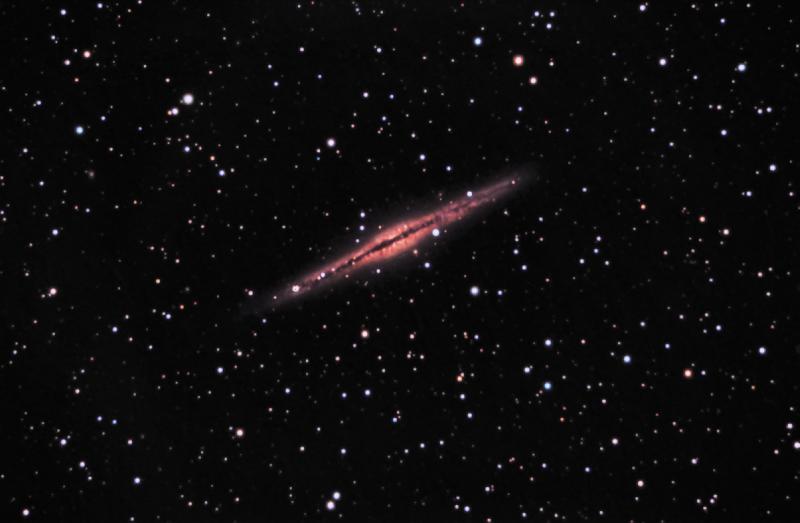 Edited by neaptide, 23 September 2019 - 07:08 AM.