Hello all,
very often beginners ask what can be achieved with unmodded DSLRs, if it is worth modding, which target works, etc.
Here is an example of the bubble nebula, 61x 2min with an unmodded T3i at ISO 800, 100 bias, 72 darks, 30 flats, Bortle 4 (estimated by clearoutside, not measured)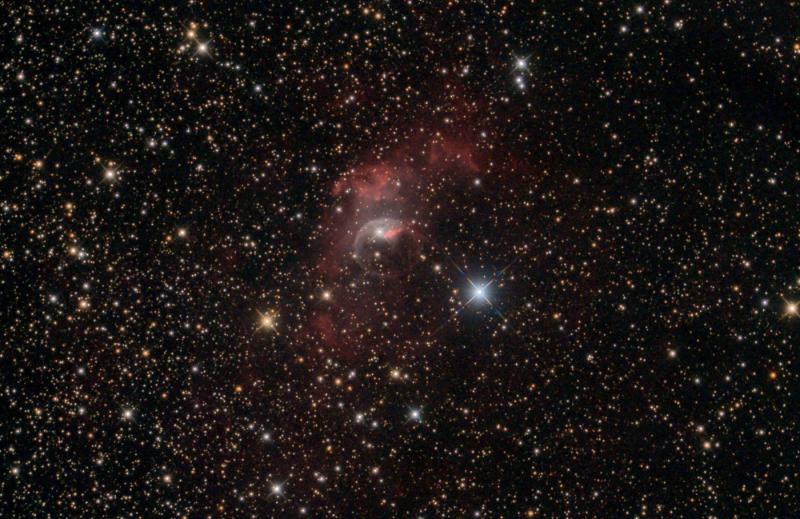 It was just a side route I took while processing the data to a OSC-Ha blend (posted before in BII). Hope it helps someone making decisions.
clear skies!
the Elf
Edited by the Elf, 29 September 2019 - 04:57 AM.