Just to bring your attention to the variable star R CrB.
Observations reported to AAVSO in the last week or so show a sharp drop in brightness of about a magnitude. This is clearly different from the gentle and small fluctuations observed in the last two years during the current bright state.
We may be about to witness a new drop into a faint state. Unfortunately it is not the best part of the year to observe R CrB, but it may well be worth finding the opportunity to have a look at it.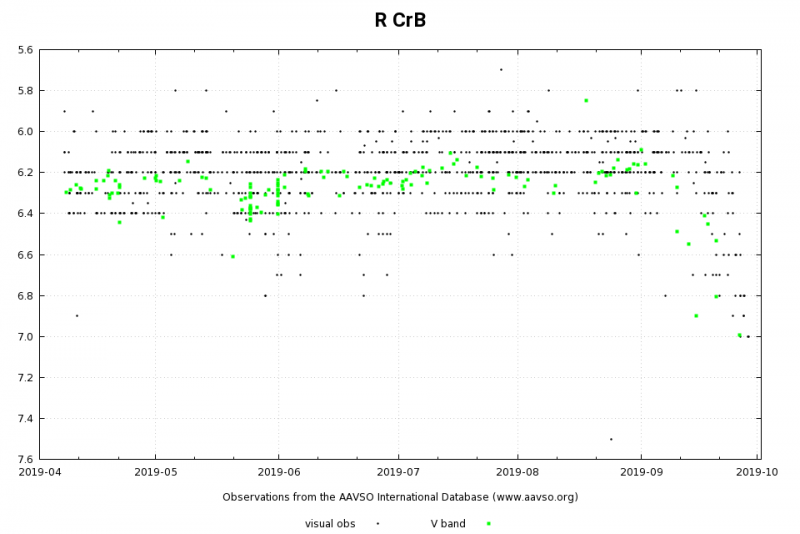 Edited by DHEB, 29 September 2019 - 03:04 PM.