For the October observing challenge I propose five "Arp-objects".
As per https://en.wikipedia...culiar_Galaxies
<The Atlas of Peculiar Galaxies is a catalog of peculiar galaxies produced by Halton Arp in 1966.
A total of 338 galaxies are presented in the atlas, which was originally published in 1966 by the California Institute of Technology.
The primary goal of the catalog was to present photographs of examples of the different kinds of peculiar structures found among galaxies.>
Interesting sites (from which also some info here was gathered):
http://www.richweb.f...arp_objects.htm
http://ned.ipac.calt...Arp/frames.html
https://cseligman.co...xt/arpatlas.htm
For the southern hemisphere I propose: Arp 244 "Antennae Galaxies" - 245 - 252 - 292 - 321
All images with Evolution 8 @ f/5 - no filter
All with ZWO ASI290MM using SharpCap 3.2 except Arp 319 with Lodestar X2 Mono using Starlight Live
Arp 28 - NGC 7678 - PGC 71534 "Spiral Galaxy with one heavy arm"
Discovered (Sep 15, 1784) by William Herschel
A 12th-magnitude spiral galaxy (type SAB(rs)c?) in Pegasus
Physical Information: Based on a recessional velocity of 3490 km/sec, NGC 7678 is about 160 million light years away,
Given that and its apparent size of 2.15 by 1.65 arcmin, it is about 100 thousand light years
8 x 10 s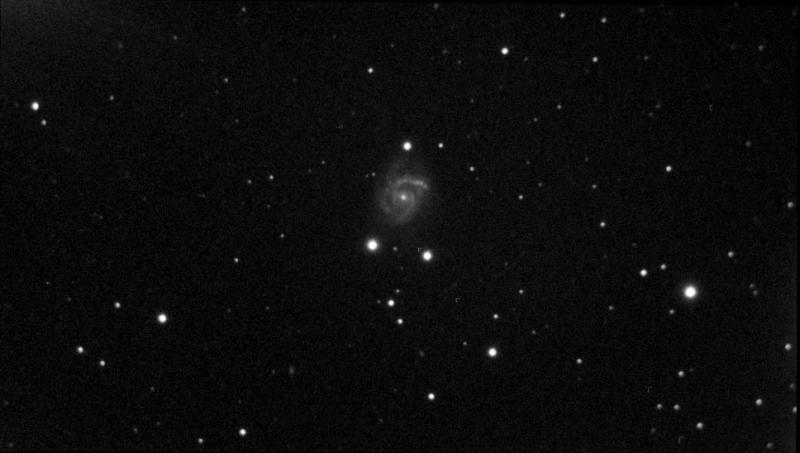 Arp 113 - NGC 70 - Elliptical Galaxy close to and perturbing Spiral Galaxy"
Galaxy Group: NGC 67+68+69+70+71+72+74 + PGC 1891312+1889183+1889390+1887599+138159 in Andromeda
Physical Information NGC 68: Based on a recessional velocity of 5735 km/sec (and H0 = 70 km/sec/Mpc), NGC 68 is about 265 to 270 million light years away.
Given that and its apparent size of about 1.35 by 1.2 arcmin, it is about 105 thousand light years across.
12 x 10 s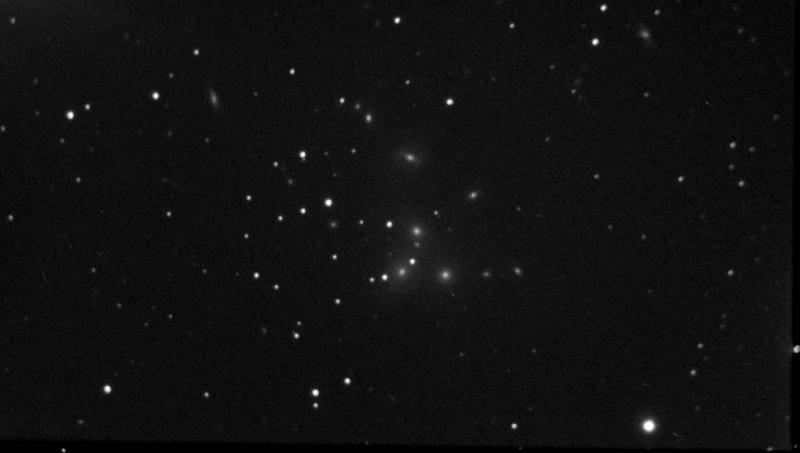 Arp 170 - NGC 7578A+B - Hickson 94E - "Galaxy with diffuse counter-tail"
NGC 7578A is a spiral galaxy (0.7 x 0.6 arcmin) and NGC 7578B is a elliptical galaxy (1.7 x 1.2 arcmin)
Arp 170 is located in the Great Square of Pegasus at a distance of about 525 million light years.
Arp classed it under galaxies with diffuse counter-tails. It is part of the Hickson 94 which is part of the Abell 2572A a subgroup of Abell 2572.
Only the two brightest are part of Arp 170.
7 x 15 s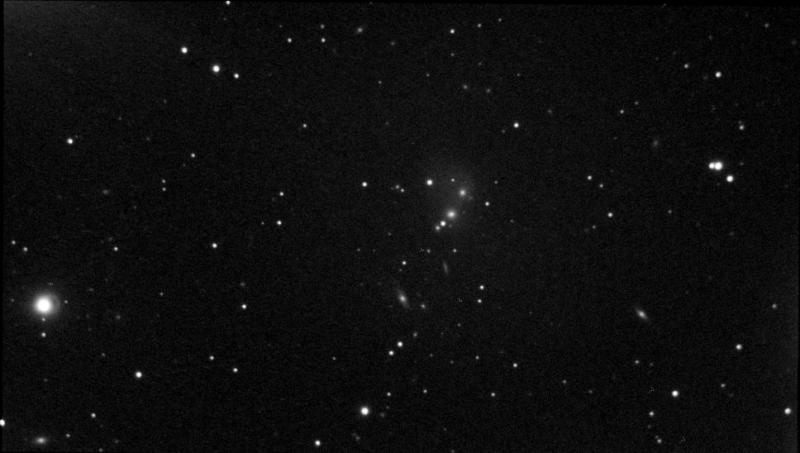 Arp 249 - PGC 200388 + PCG 1679585 - "Galaxy with appearance of fission"
Interacting galaxy pair in Pegasus
In surrounding area: PGC 24 - Elliptical galaxy
10 x 10 s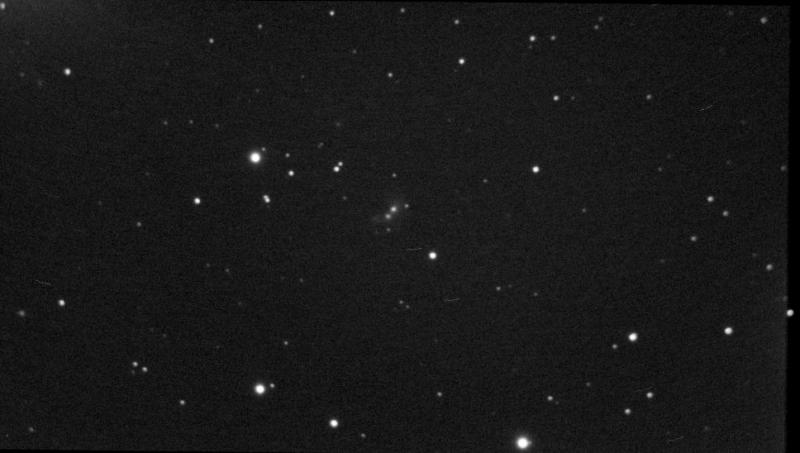 Arp 319 - NGC 7317+18A&B + 19 + 20 - "Stephan's Quintet" - "Group of galaxies"
Stephan's Quintet is a visual grouping of five galaxies of which four form the first compact galaxy group ever discovered.
The group, visible in the constellation Pegasus, was discovered by Édouard Stephan in 1877 at the Marseille Observatory.
The group is the most studied of all the compact galaxy groups.
The brightest member of the visual grouping is NGC 7320 that is shown to have extensive H II regions, identified as red blobs, where active star formation is occurring.
Four of the five galaxies in Stephan's Quintet form a physical association, Hickson Compact Group 92, and will likely merge with each other.
Two space telescopes have recently provided new insight into the nature of the filament, which is now believed to be a giant intergalactic shock-wave
(similar to a sonic boom but traveling in intergalactic gas rather than air) caused by one galaxy (NGC 7318B) falling into the center of the group
at several millions of kilometers per hour.
11 x 30 s