The latest issue of Sky & Telescope (Nov 2019 pgs 54-55) discusses the system Lassell 1 which is located in Cygnus.
The article piqued my interest and I checked it out last night. Photo below. According to the latest GAIA release the system appears to be just an interesting optical association. Also this system appears to be a one-off as there doesn't appear to be any other systems listed in the WDS with the LSL identifier.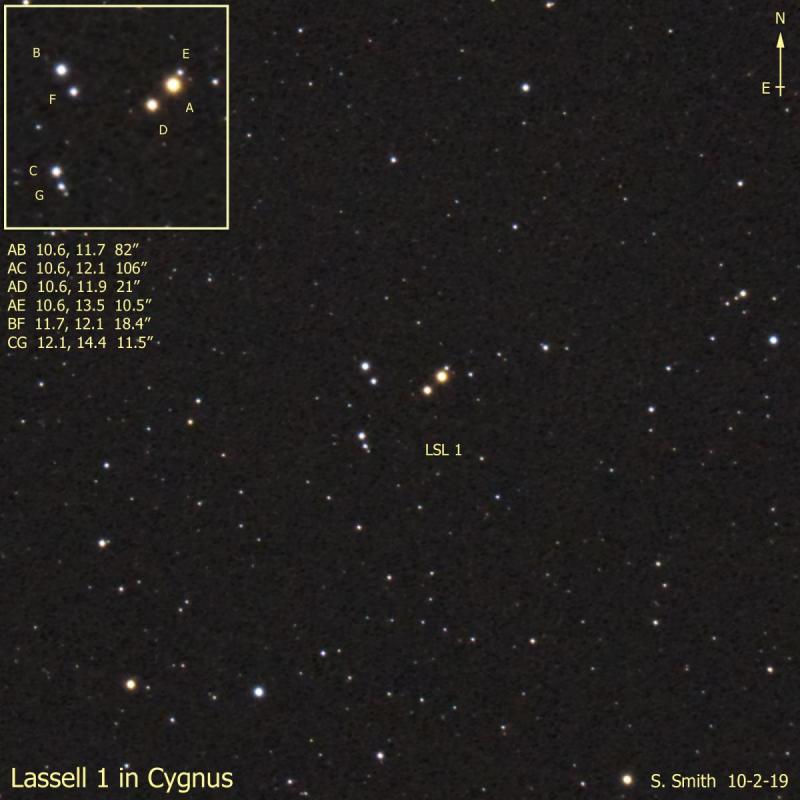 Edited by ssmith, 03 October 2019 - 03:10 PM.