Gday All
Is there anyone out there with an LX85 that knows how to use a multimeter to measure pins in a port and is willing to do so? ( A simple unpowered continuity test will be OK for the +12 and grounds )
A user recently plugged in a StarGPS lump and it got fried.
Also, part of the users PCB blew, but on measuring the voltages in the Aux port ( which supplies power to the lump ), he is registering that the ground and +12V pins are swapped relative to all other mounts.
I have attached a piccy of a std Meade control panel and what pins are +12V and what are ground for the Aux port.
If someone can check their port on the LX85 and confirm it is either opposite or the same as what i have attached, it would be most appreciated.
Andrew Johansen Melbourne Australia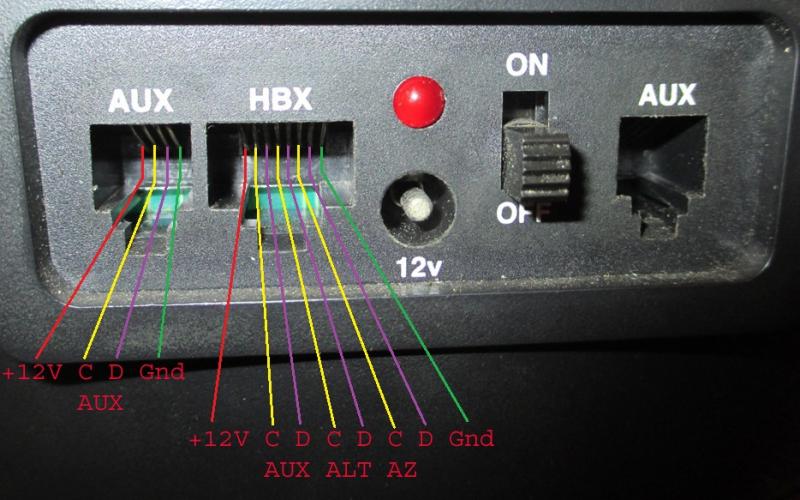 Edited by OzAndrewJ, 05 October 2019 - 04:06 PM.