I was able to acquire an LX65 second hand.

It arrived yesterday so now I am embarking on discovering it's capabilities and limitations.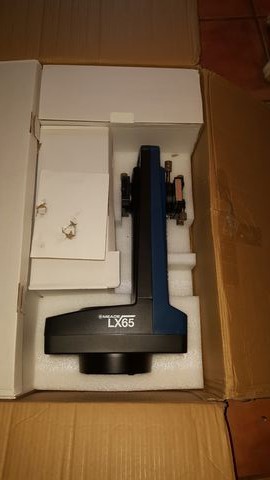 Already there are a few things to note.

1) Reasonable mount weight... 19#'s for a motorized alt-az capable of handling 2 OTA's (total capacity 21lbs... 14-over base & 7-outboard), This is very transportable!
And even if the mount was filled to capacity the total weight is able to be picked up and carried short distances. Mount(19)+Tripod(8.5)+Capacity(21)=48.5(max)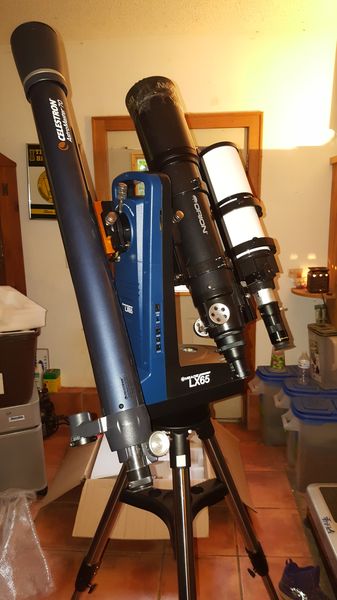 2) The self positioning tripod-bolt system for the LX65 is not as good as the CPC self-centering. It does use spring loaded captive bolts... a plus, but a set of rubber pads on the base of the LX65 drag and interfere with positive lock in place. It's a nuisance issue.

I'm not sure who decided the mount needed little rubber feet or if they though including them would be some form of dampening system(which would be inefficient at best). Needless to say I will be making an adapter to use the mount on a larger tripod and will countersink holes to eliminate their interference.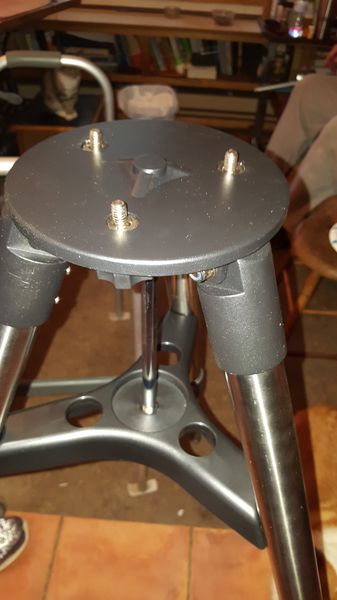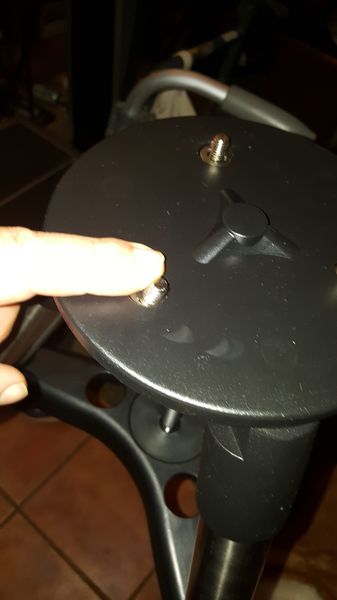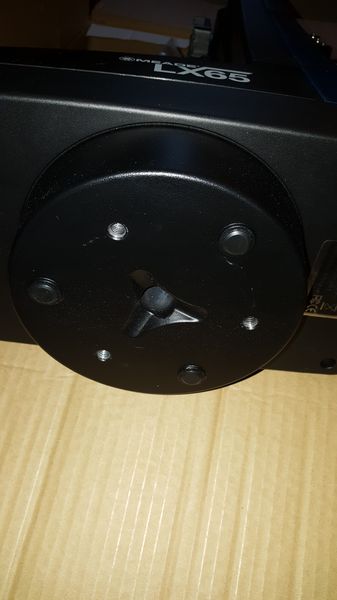 3) No Equatorial capability in the software settings... Quite annoying that this simple concept wasn't implemented as this would be an ideal mount for imaging with 2 OTAs.
I have an idea about sidestepping this limitation which I will present in the Equipment forum.