NGC 6611, a bright nebula encompassing an open cluster located in Serpens Cauda, usually known as M16, the Eagle Nebula with a famous detail: the Pillars of Creation !!!!!!!! !! It's a bit confusing that definition with 6 entries!
Well, here is a sketch resulting from August 23rd EAA observation with the SiOnyx Aurora camera mounted in afocal on a Dobson 400, very good conditions of seeing and transparency. Drawing on black Canson with dry pastels pencils. Redrawind of some stars with photoshop.
Clear skies,
Francis.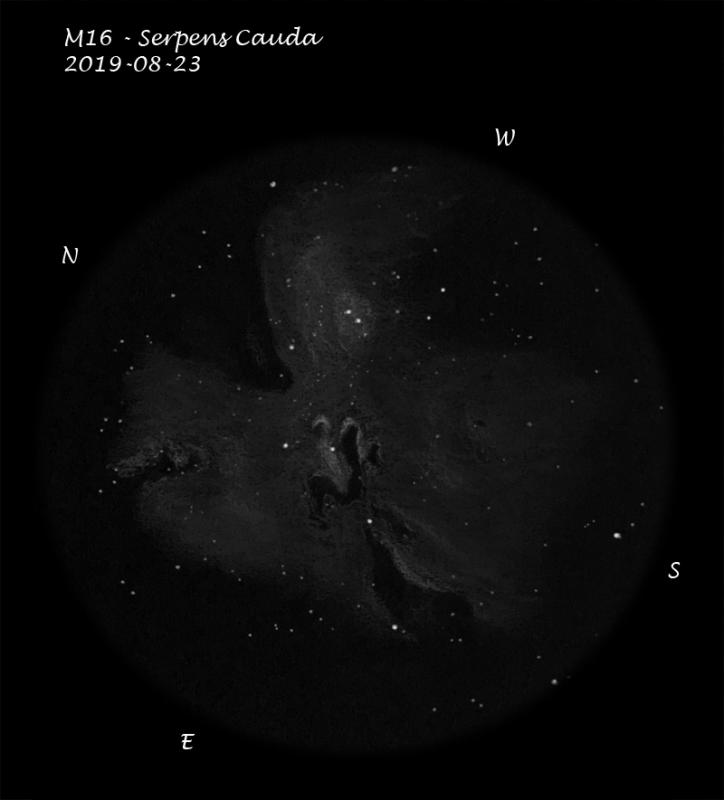 Edited by FRANC LILL, 10 October 2019 - 01:38 AM.