Hello,
Wanted to open a thread up for folks to share their experiences with Voyager focus. This is not a thread to discuss SGP, SkyX, FocusMax, etc... It is to talk about and share experiences with Voyager focus.
I'll kick it off by showing my most recent focus tonight. This was taken with a FLI ML16200 camera, AP 92mm refractor, with the G filter, in 86%-ish moon. Unguided, using APCC Pro/APPM.
Thats in HFD, so the HFR of this was 0.835.
Very, very impressive. The focuser is a 2.5" Feathertouch focuser using a Starlight Instruments Handy Stepper Motor. I have no backlash compensation enabled (even though the focus motor does have backlash). The controller here is the Pegasus Astro Powerbox v2 with a custom cable I made. The lack of care about backlash compensation comes from my familiarity with the ML alg used in Voyager focus. In my experience, over time, you dont need to bother. It will figure it out on its own.

Result?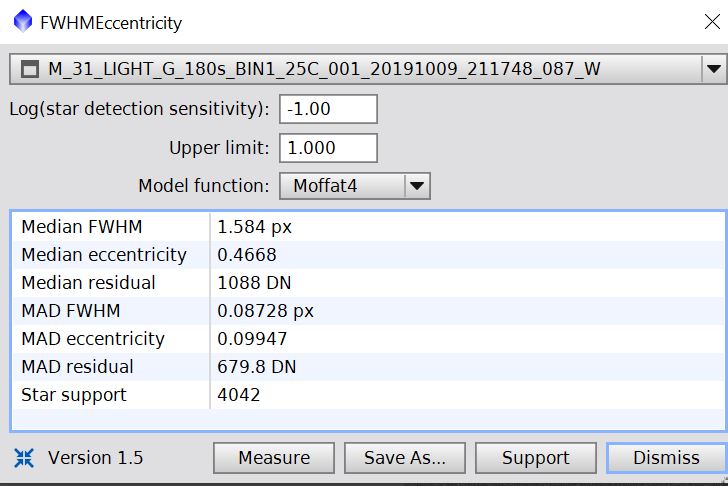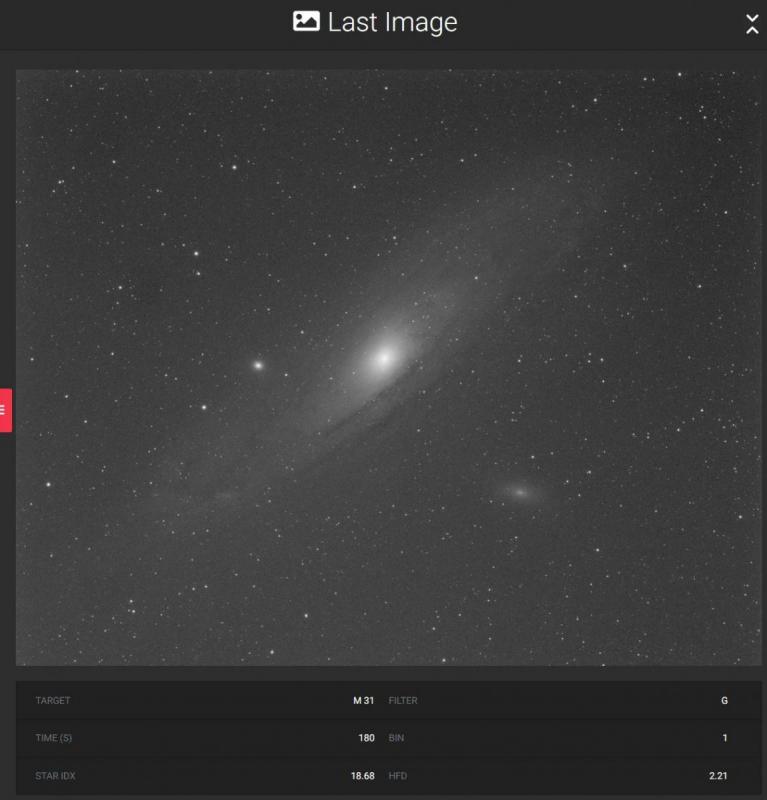 Edited by rockstarbill, 09 October 2019 - 11:35 PM.