December the 6th in the morning I saw 3 comets, ofcourse I did 3 sketches. Nothing very obvious, only 260P had something other than a fuzzle snowball to detect.
The 2 other ones were C/2018 N2 and C/2017 T2, that was too late to sketch Africano.
But my eyes received another gift from the sky, a small piece of the comet P1 came in the atmosphere as a shoting star, with a magnitude -2.5 so was not a fireball.
Between PEG and CAS, the direction and the period define the fact that that was more than probably an Orionid, and so a very small piece of the Halley comet.
Here the watercolor souvenir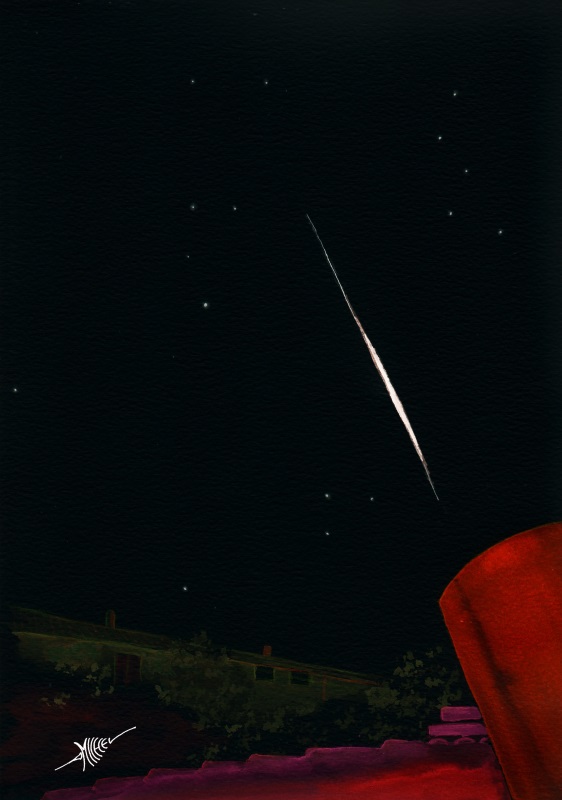 Clear sky to you all
Michel