I have had the good fortune to travel to dark sites three times this year, in Arizona, Nevada, and most recently, to S/E Utah, where 5 of the OFLI members observed for 6 nights and explored Anasazi Indian ruins by day. That part of our country is remarkably beautiful and full of Native American history. We stayed at the Natural Bridges Nat'l Monument campground which is a recognized dark site. The sites were well separated and we had plenty of space to set up the equipment in one area. The campground has NO potable water and pit toilets, so this camping is not for the faint of heart; if you don't bring what you need, it's a 40 mile drive to the nearest town of Blanding, UT. RVs are permitted, but most were in tents; I slept in my van.
Weather was not terribly cooperative at new moon and we had clouds half of the nights. But when clear the skies are very dark. Rod P. had an SQM which he said showed 21.6 on two of the nights without clouds. I used my 8" Newt with ASA reducer at f:2.8 or with a barlow at f:8, and my Nikon lenses to image a variety of targets, all taken through my NV, Mod 3C.
So here are a few of the more than 200 images taken during this trip, that show the variety I was seeking. Please keep in mind that photos often reveal a brighter image than can be seen visually. That difference is why I image. These images have all been compressed from about 4-5mb down to 30-50kb... so they are quite inferior to the originals.
IC443, Jellyfish taken at 4:40 a.m., ES 208 + ASA reducer + 7nm H-a, ISO 10000, 1/4s for 15s: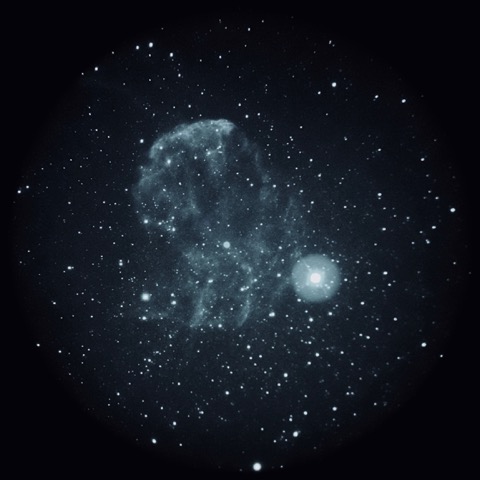 IC1848, Soul Nebula taken at 2:38 a.m., Nikon 300mm + 7nm H-a, ISO 6400, 1/4s for 15s: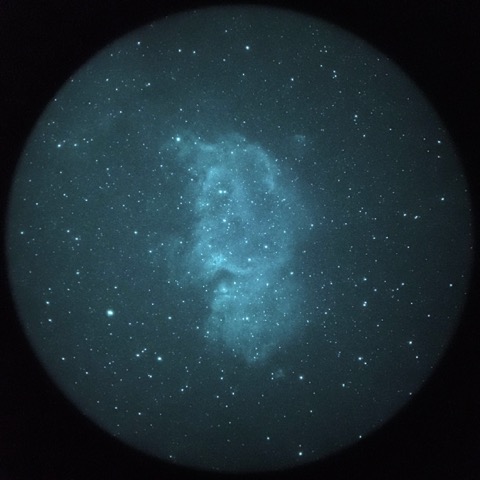 IC5068 including B & C components (this image is not about the NAN or the Pelican, but puts them in the image to show proximity to IC5068, which are the three blotches at about 4 o'clock):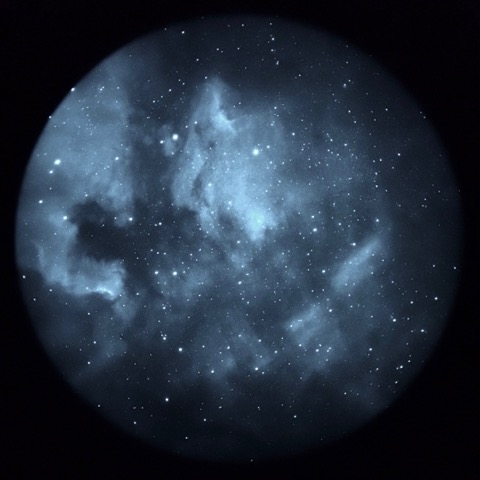 M22, taken at 8:46 p.m., ES 208 + 2x barlow, ISO1250, 1/10s for 7s: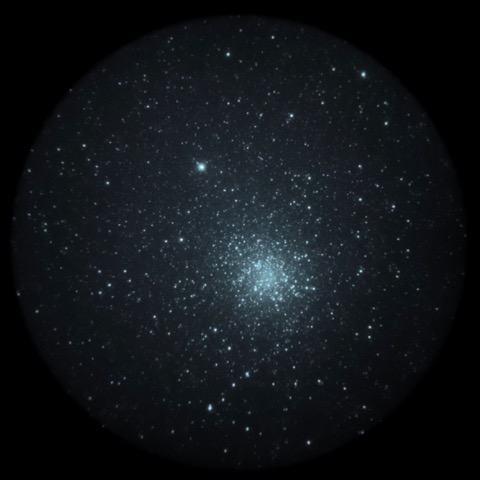 M16 with Pillars of Creation, taken at 8:52 p.m., ES 208 + 2x + 7nm H-a, ISO 5000, 1/5s for 20s: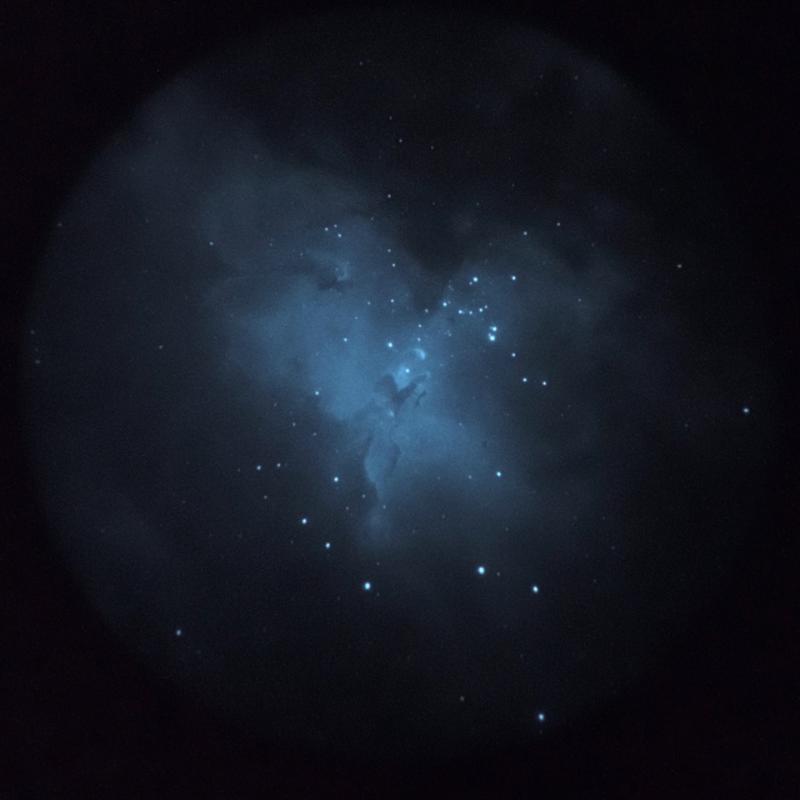 Sh2-113, -114, taken at 10:06 p.m., Nikon 300 + 7nm H-a, ISO 10000, 1/4s for 20s: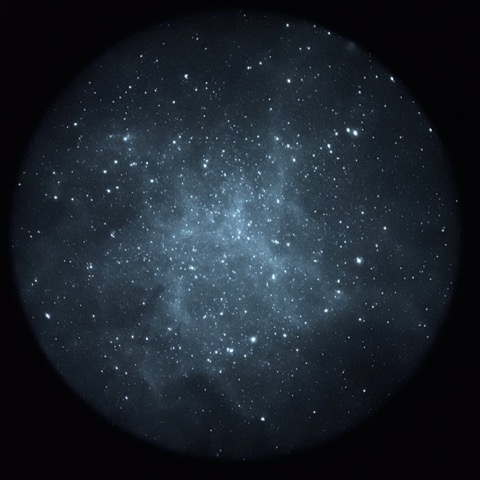 Barnard 312, taken at 9:49 p.m., ES 208 + ASA reducer, ISO 80, 1/12s for 15s: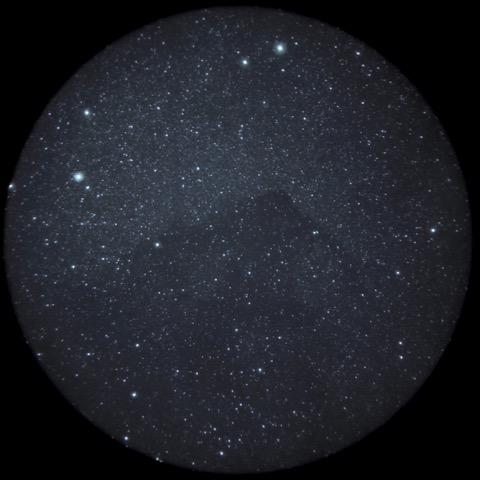 NGC 6939 (Open Cluster) + 6946 (galaxy), taken at 10:16 p.m., ES 208 + ASA reducer, ISO 200, 1/10s for 15s: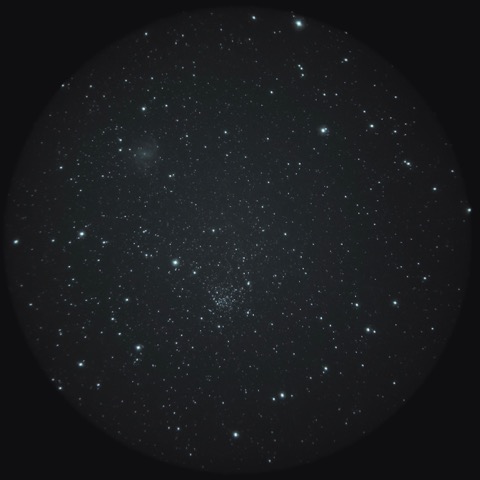 And finally, a night scape taken with a Fujifilm X-T30 using a Laowa 9mm lens at f:2.8, 50s: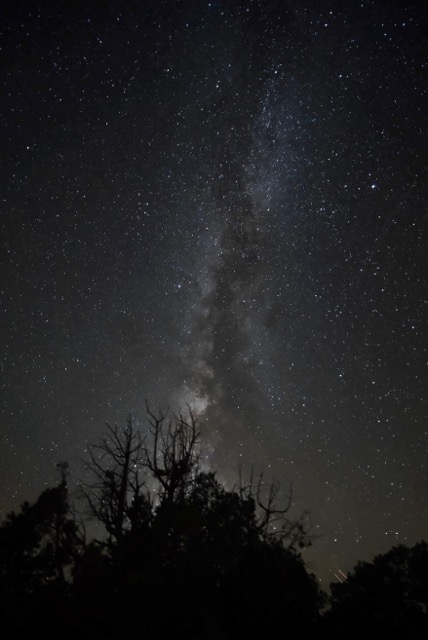 Edited by GeezerGazer, 12 October 2019 - 06:51 PM.