Hi all,
Note the shadow projected by a summit on the N edge of Phocylides that stretches across the plain over a distance of 70 km! This summit must be particularly high. A quick calculation determines an altitude of 4000m! but only 4 summits on the visible side that have a height exceeding 4 km are listed .....? In fact that summit is located on the edge of the crater Nasmyth at the place where it was countered by the edge of the crater Phocylides.
Thank you for comments...
Clear sky,
Francis
Cell phone picture from sept. 11th, 2019 at 21:34 UT afocal mount with 9mm Nagler eyepiece behind a 16" dobsonian.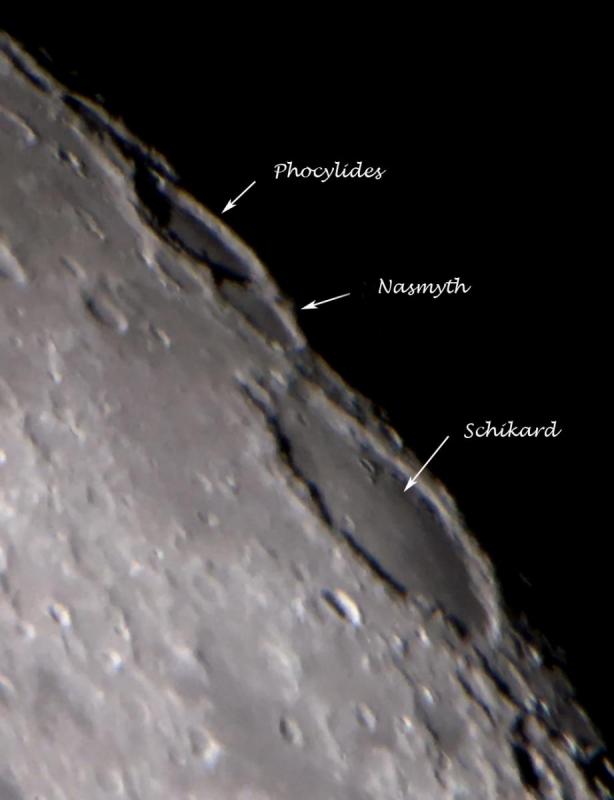 Edited by FRANC LILL, 14 October 2019 - 05:40 AM.