I often look at other forums to see what is going on. I visit the astrophotography forum more often than other forums just to see the beautiful renditions of nebulae in the various palettes of color from multiple filters of different wavelength. I often see images of subjects that I have photographed with NV and my phone. I don't use a lot of fancy equipment, my exposures are short and my camera is my phone, I don't use a guide scope, a computer or even a GEM mount and my images are monotone, with color variance only from changes to white balance when setting it manually.
I started my simple imaging in late 2017 because... my eyes are starting to fail. I'm not blind by any stretch, but I do not see as well as I used to and after five surgeries on my dominant eye 20 years ago, it has a variety of aberrations. NV brought a brighter image to my doorstep and has allowed me to see a lot of objects that I had not seen in 20+ years of observation with glass eyepieces. For that I am very thankful. Mainly, I observe and photograph nebulae because most of them were not visible or were marginally visible with various OIII or UHC/NPB filters. NV opened a new realm of observing for me and photographing these objects allows me to see them more clearly... at home, using both eyes, on a cloudy night.
As I look at the long exposure images in the Astrophotography forum, I sometimes wonder what else I am missing, even with NV. But then I consider our different approach and wonder if NV Phonetography is REALLY just another aspect of astrophotography. My images are hardly more than snapshots, yet they reveal so much detail when downloaded and displayed on a computer screen. I've attached two images taken with my two main objectives, an 8" Newt and a Nikon 300mm lens. AND, I've attached links to two very beautiful, long exposure images of the same objects. They are definitely worth a look and could easily be considered works of art. Traditional astrophotography is a very exacting endeavor. It requires specialized equipment, knowledge of that equipment and of the night sky, and a high degree of patience to make repetitive exposures that must be integrated and processed at a computer. Multiple exposures totaling 10, 15 or 20 hrs. are not uncommon.
So do "snapshots" of 1/4 second that are integrated (averaged) for 20 seconds in a phone, qualify to be part of astrophotography? This is not intended to make comparisons; the forms are very different. And for the most part, there is not really a comparison to be made. I definitely consider jdbastro's NV images taken with DSLRs or MILCs and relay lenses astrophotography... they are beautiful and detailed. Does NV Phonetography reach a threshold to qualify as astrophotography? I would like to hear opinions on this, pro or con.
The first is an image of the Bubble Nebula, NGC 7635, taken using an 8" Newt mounted to a iOptron AZ Pro alt/az mount, 12nm H-a filter with 2x barlow, ISO 2000, 1/2 second exposure, averaged 20 seconds in NightCap camera application in an iPhone XR. This image was cropped just to increase the size of the Bubble. You can click on these images for a little better, bigger rendition.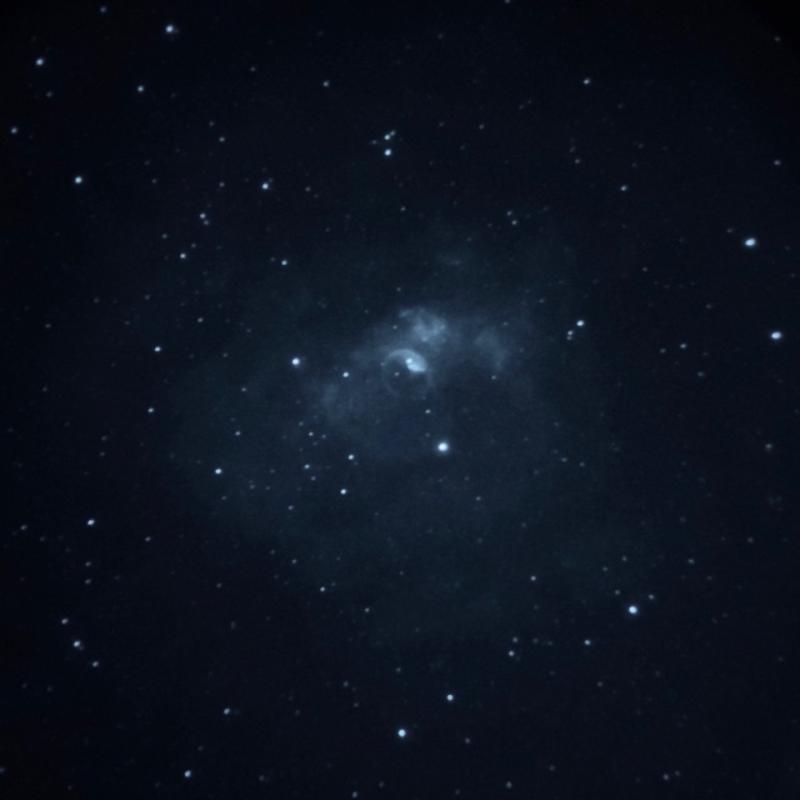 Now, look at the photo in this post, or better yet, click on the Astrobin version... it's pretty spectacular, taking 15 hrs. of integration: https://www.cloudyni...-bubble-nebula/
The second image is of the faint and small IC 63 (with IC 59), the Ghost of Cassiopeia, taken through a Nikon 300mm with NV attached, a 7nm H-a filter, mounted on the AZ Pro. This image was not cropped.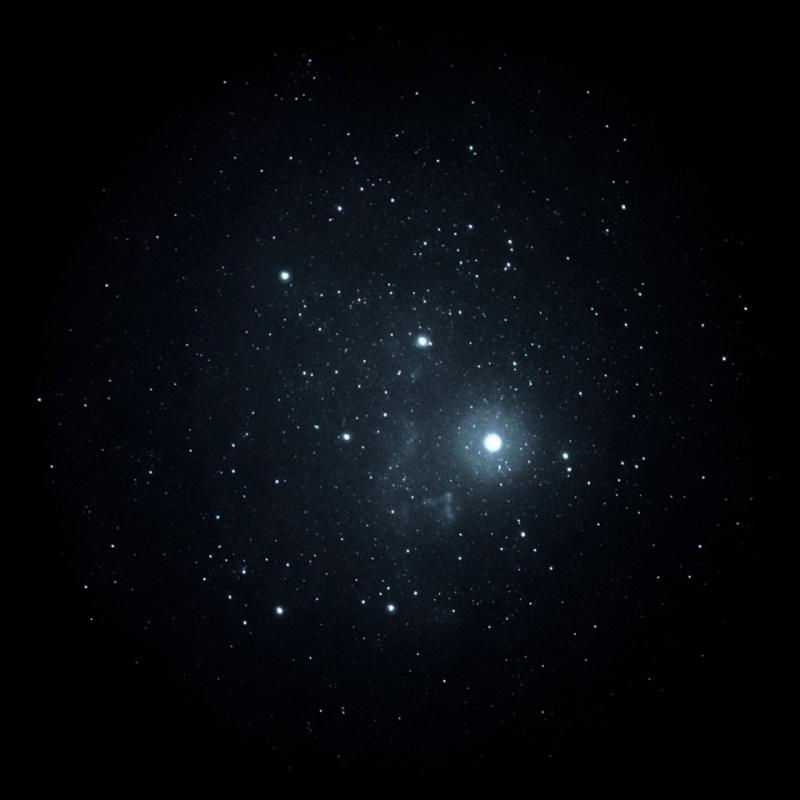 So now, treat yourself to this image of IC 63, requiring 12 hrs of exposure. Don't be hesitant to click on "like" button. Then come back and give an opinion with a bit of reasoning. Thanks and clear skies.
Ray
Edited by GeezerGazer, 14 October 2019 - 11:56 PM.