G'Day All,
I recently purchased a new Fujinon 16x70 FMT-SX2 and just today noticed what appear to be blemishes in one of the barrels. I'm not entirely sure what they are, but presumably it's some kind of imperfection in the blackening of the metal inside the barrel. They don't quite appear to be scratches, more like grey chalk marks or streaks where paint has not been uniformly applied.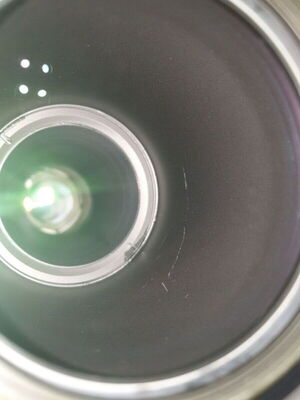 As far as I can tell, the view isn't affected.
Is this something to be concerned about though?
Regards,
G.K.
Edited by GabrielKnight, 15 October 2019 - 02:38 AM.