The classical Dobsonian has a mirror box that is roughly a cube. The mirror frame is bolted to the box in the bottom while the truss poles attach at/near the top. This arrangement requires that the mirror box be strong and stiff--which causes it to be heavy.
The ultralight weight Dobsonian has a truss system that connects directly to the mirror frame dispensing with the mirror box. The altitude bearings attach to the mirror frame with a reinforcement higher up to stiffen the bearing. This arrangement leaves the mirror vulnerable to dust kicked up as people walk by.
It seems to me that something in the middle would work just fine, we want:
a) protection from dust
b) more than very adequate ventilation
c) stiffness without weight
My new (almost finished) 13" F/3 has combined the protection of the classical mirror box with the design parameters of the ultralight class.
Let us start with the assembled mirror frame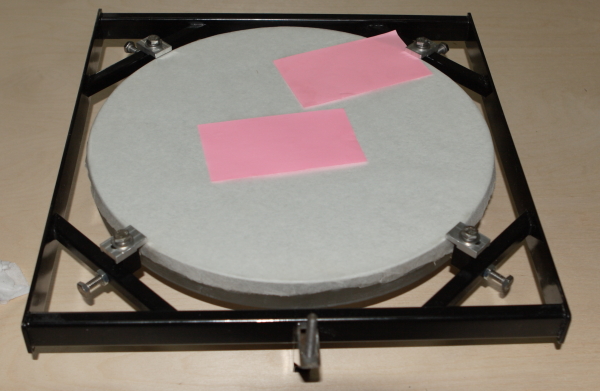 To this frame, altitude bearings are bolted on: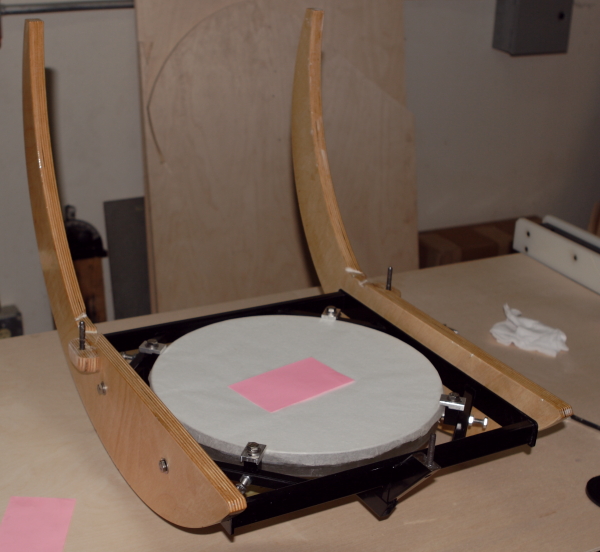 Those ATMs familiar with classical Dobsonians are wondering where the mirror box is !?!