First sketch in a very long time. First visit with my telescope in a very long time.
Cleomedes and its surroundings provide a beautiful vista at this time. Sketch was done last evening Oct 15 between 22:45-23:30 EDT. Ioptron 150, 6mm Zhumell for 316X.
Transparency was average, seeing average. I have never yet been able to see the rille in Cleomedes.
Felt very nice to be sketching again!
Regards and clear skies,
Randolph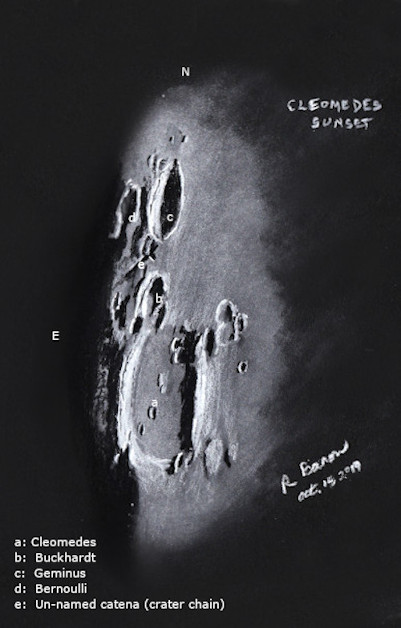 Edited by Randolph Jay, 16 October 2019 - 11:15 AM.