The IAU has given the name 'Vaughan' to a relatively small-sized (3.0 km in diameter) crater on the Farside (Lat 41.41S, Long 171.85W).
Up close (below), it shows some nice details: a very crumbly-looking floor (with some impact-melt cracks seen on the western floor sector); ejecta boulders and debris around its outer rim; along with bright rayed material that extends for some several kilometres splayed almost in every direction from it central impact point. All the signs of a young-ish crater (use this link to zoom in and out).
John Moore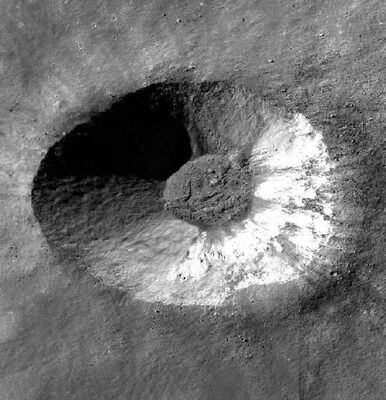 Edited by John_Moore, 16 October 2019 - 03:42 PM.