The moon continues to be bright. It rained for most of yesterday & the sky cleared for a couple of hours around midnight and stayer clear until 2.30 AM. The moon makes colour balance awkward so I kept the image dirty brown for now and as somebody pointed out its unconventional but I can correct when I have all the data.
I decided to have a go at imaging M31 as this would give me an idea of the field potential of the RASA. I was lucky as the sensor was aligned in the plane of M31 & its siblings.
The image below is a HDR composition- my first attempt in Pixinsight. 30 frames each on the QHY168C at 30, 60 & 120 seconds- so not a lot of integration time really- under 2 hours. I really can't wait for the moon to be out of the way to try more images as there is a bit too much noise so perhaps I need to double the number of frames and perhaps spend another couple of hours on the target.
As always let me know what you think.
Clear skies to you all.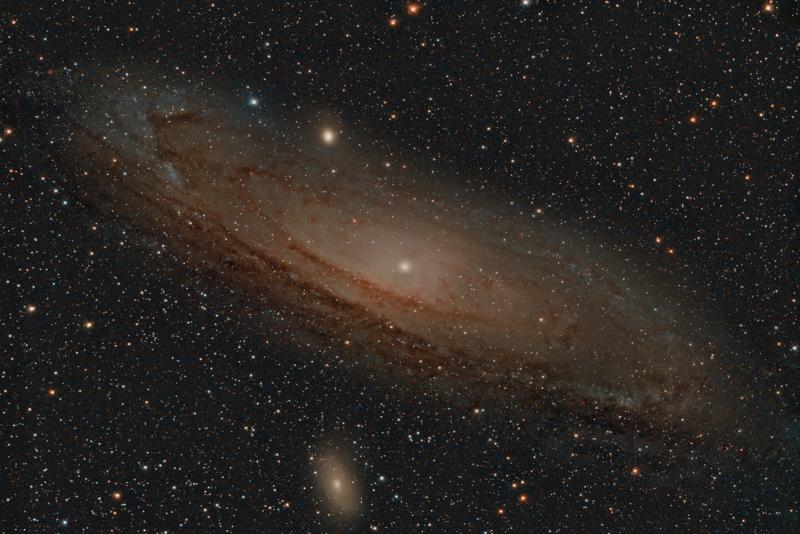 Edited by pyrasanth, 19 October 2019 - 09:05 AM.