I was quite excited by the Clear Sky Chart forecast: average seeing, average transparency and no clouds.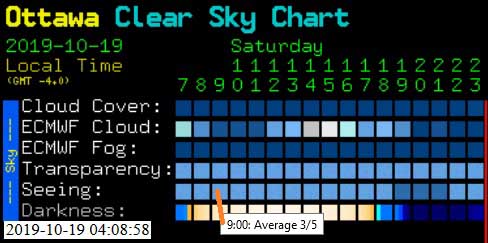 Reality was that the transparency was poor; that and the faintness of the proms made the capture and processing of these images quite a challenge.
Full Solar Disc (and the Coordinate system used) [32mm + Quark + ASI178MM]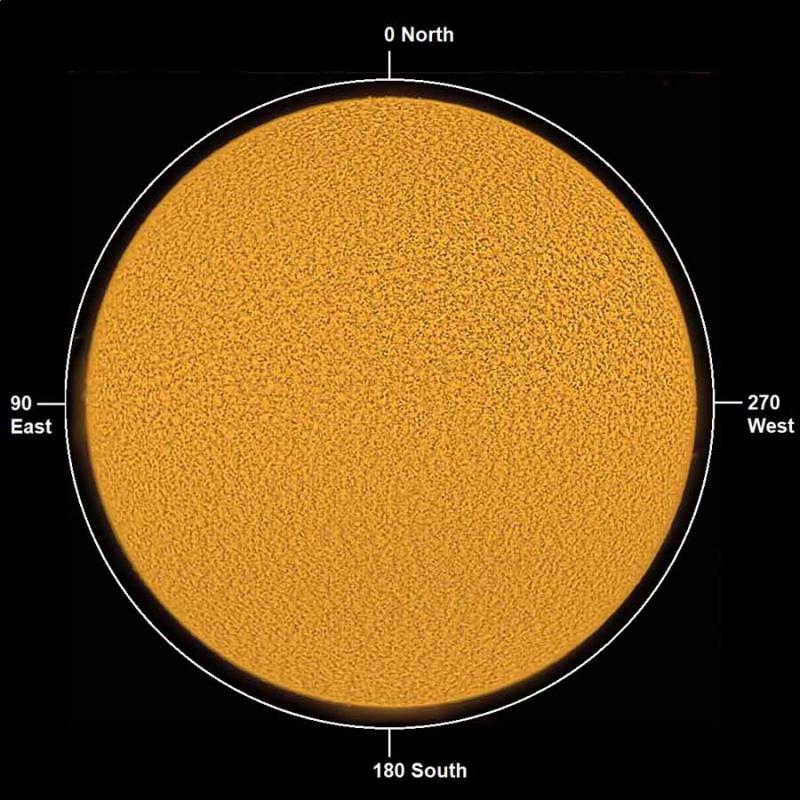 Prominences [152mm + Quark + ASI178MM]
Prom at 45 degrees
Prom at 50 degrees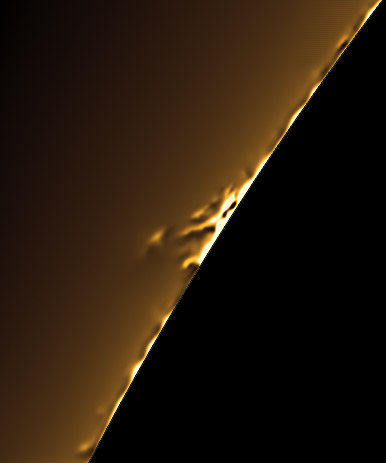 Proms at 75 degrees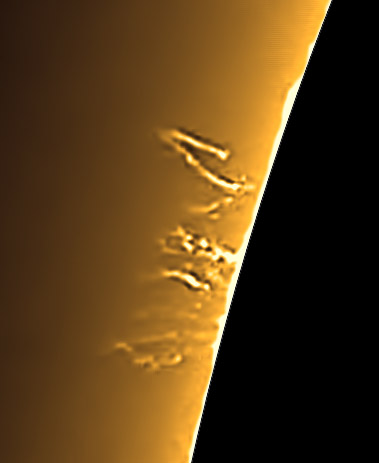 Long Spike Prom at 90 degrees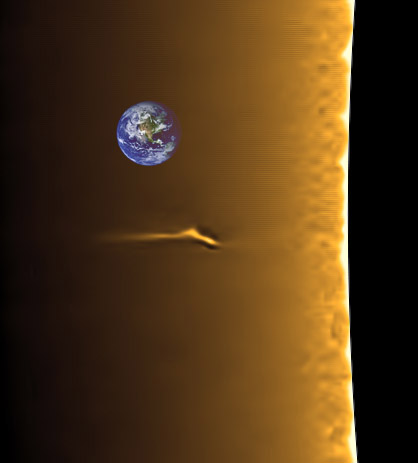 Proms at 95 degrees
Prom at 155 degrees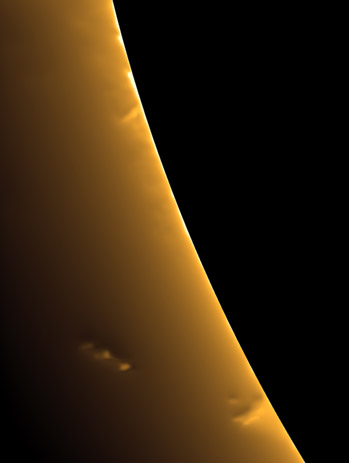 "Floating Rake" Prom at 200 degrees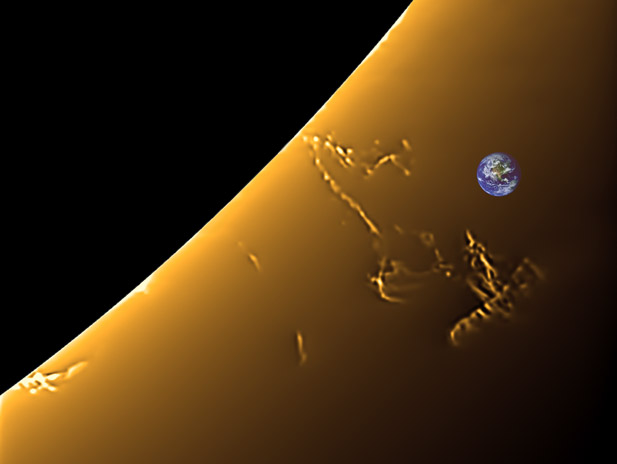 Proms about 225 degrees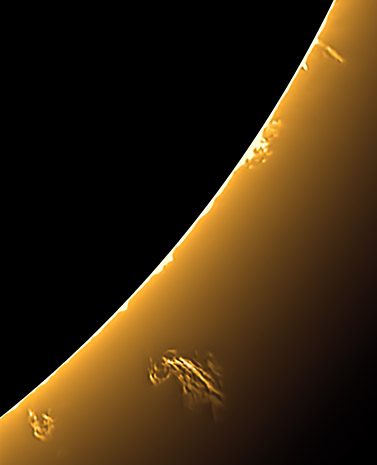 Prom at 230 degrees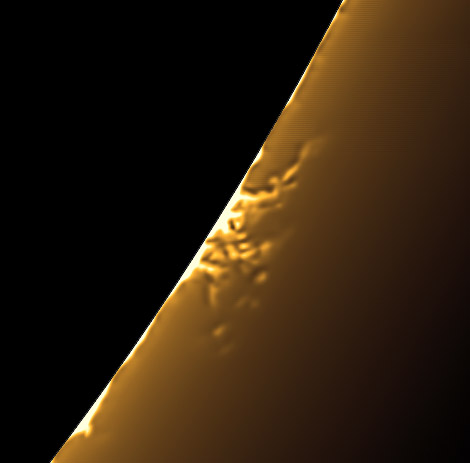 That my Saturday morning here in Ottawa, Canada.
Best,
Rick