Telescope: 10" Meade LX80 at f/10, Orion Atlas EQ-G
Camera: ZWO ASI294MC Pro, 0C; Gain: 200
Filter: Orion Imaging Skyglow Filter
Exposure: 3x(48(of 64)x0.005sec) saved as FITS
White Balance: Nebulosity Automatic
Software: Nebulosity, Registax, Panorama Maker, Photoshop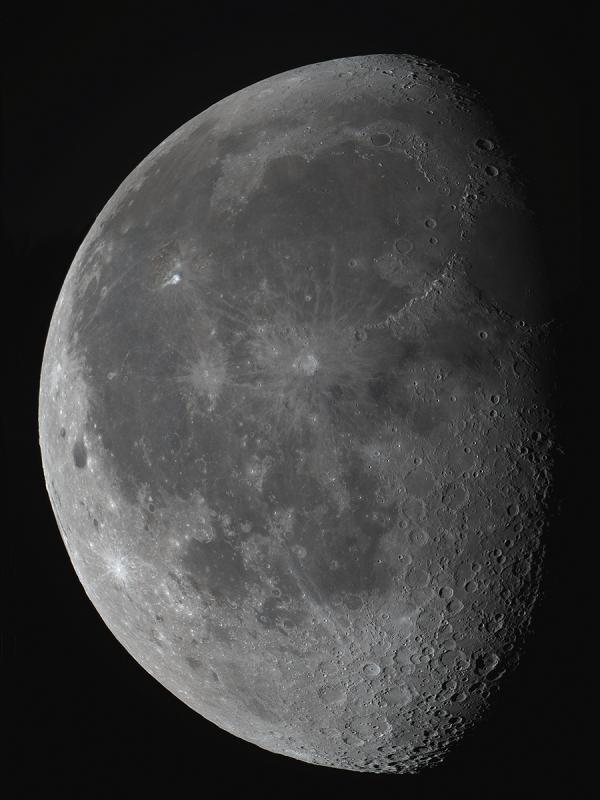 This is a 3-panel mosaic taken as a wide field context image before taking a series of high resolution images of specific regions of the moon. Along the moon's limb you can see all the way to the western shore of Oceanus Procellarum and Mare Orientale is just peeking over the edge of the horizon. For each panel I stacked 48 of 64 source images.