Dear fellow astronomers,
May I have quite a newbie question?
My main caliber has got some dust on the inner side of the objective recently (do not ask) and recently has got new focuser. it seems that I will have to remove the lens cell, clean it and when assemble back. so the scope surely will lose its collimation. Previously, I have not performed such an art. So, here are my questions:
1. What tools exactly do I need to have to collimate my refractor? I have read a couple of CN topics re collimating refractors, including "adventures in Refractor Collimation", so I have a feeling that I have high level understanding (in general) of the steps to undertake. But what would be the best options for the tools? Reasonably priced - not sure if I want to go such great instruments as Howie Glatter mostly due to its high prices - for me it is (hopefully) going to be one time procedure, so do not want to expense a lot of funds, unless, you advise against this approach.
1.1. Laser collimator to ensure that focuser is aligned. Which exactly?
1.2. Cheshire collimating tool, to fine tune the objective. Which exactly?
1.3 something else?
Or it is not a good idea for a newbie to explore this route and better to seek for help at local astronomy association experts?
2. Also, how do you remove the dust in between of the lenses in the cell? I am not going to disassemble the cell, but since the dust somehow appeared there - perhaps it is possible to remove? vacuuming or vice verse purging the compressed air? if the latter - what is the device? how exactly to do so? it is the masterpiece by LZOS (air spaced triplet).
Many thanks in advance!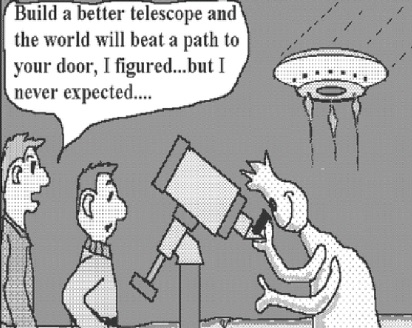 Best,
Andrey