Hard to weigh wide view vs fainter objects. One thing that is confusing me a little. I read many warnings about avoiding the photo tripods, so tried the alt-az slo-mo and really saw the value. So I had been ruling out kits on a panning photo tripods, but now it seems many are endorsing using my own photo tripod. I have a ball head that is pretty well rated for weight. Will that be smooth enough?

Thanks,

Dale
A shaking telescope ruins the view and is frustrating to use. So OK, what would someone who started out on a quivering extruded aluminum tripod be using after 20 years of playing with scopes and putting about $2k a year into the hobby.
Well the tripod might look like this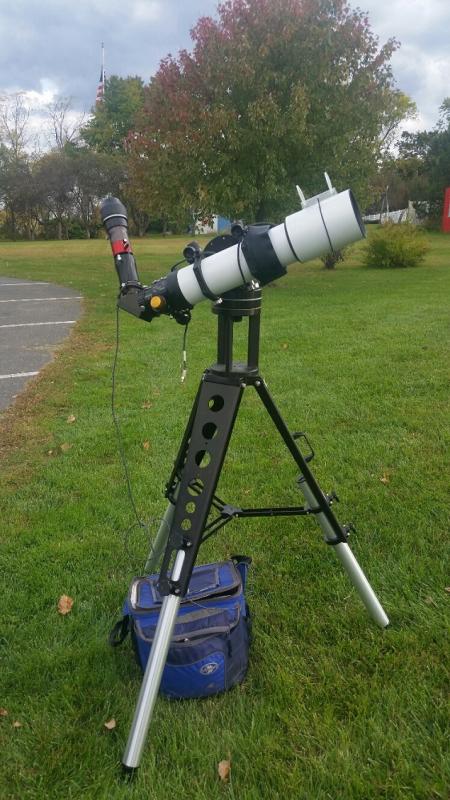 or this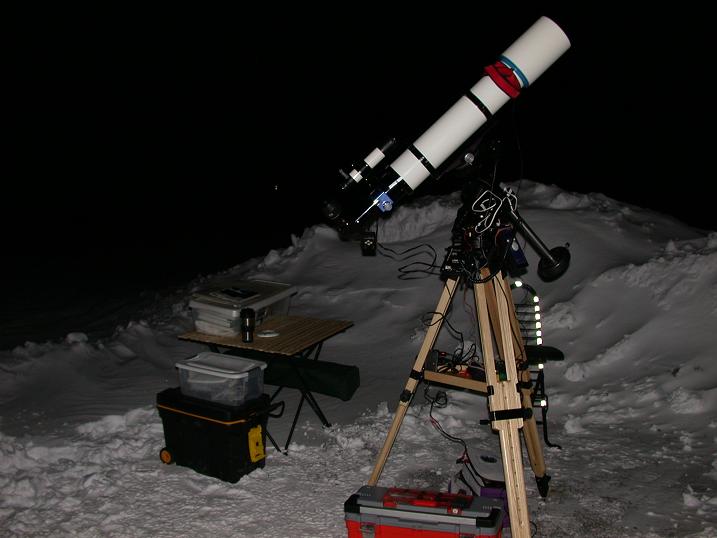 because jittering tripods and telescopes gets REAL OLD. Those of us that sink money into these things do it because we find actual performance value.
Nonetheless, you're not at that point. So get something that's a little more than what you're thinking about. Like the portamount or equivalents. Probably not camera tripods.
(Can be done, but the camera tripod that does the job is pricey)
Greg N