I started this work, just trying to improve my earliest version of M77, and I found that I can fit NGC1055 in the picture, but it was a bit crooked given that I needed a descent guiding star.
Some vitals from wikipedia: Messier 77 is about 47 Million Light years away with an apparent magnitude of 9.6; and NGC 1055, is about 52 million light years with an apparent magnitude of 11.4.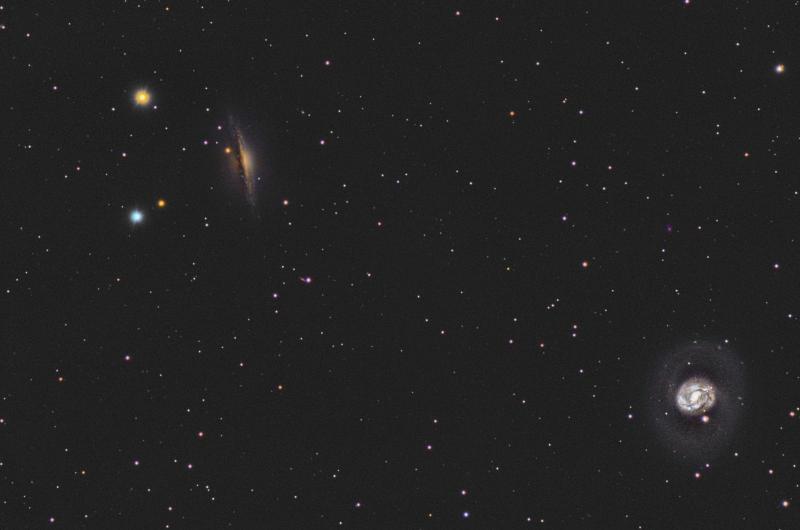 here are the settings:
- Edge HD 9.25 on CGEM
- UnMod Sony a7s
- Light Subs (16 hours 37 minutes 30 sec) 1,995 x 30 sec Subs. Data from 5 Nights across September.
- ISO 6400
- Calibration with dark, flat and bias images
- Registering & stacking with DSS 4.10 64Bits
- Post-processing in PI with pseudo luminance channel.
- Red Zone
-The original size is 2 times larger with 2x Drizzle
Note: This time I did not try to reduce the size of the stars.
C&C welcome.
Alvaro