This image was taken at dawn on October 20, 2019, at 13:21UT. I almost didn't bother waking up to image, because the seeing forecast was only "average", which is never a good sign as these predictions are usually extremely optimistic anyway, and the atmosphere seemed unstable when I went outside, with stars flickering everywhere despite the clear sky. However, the waning Moon near Last Quarter is very high in the autumn sky, and on this occasion the Moon was at 80 degrees elevation, so despite being tired I decided to give it a go. This is a small sample of data, which corresponds to the same region that I posted from last month. This image, however, is taken with the sunset terminator about 13 hours away from the position in the last image. Below is the image, presented at 67% of the original scale. I am also posting a comparison between the two images, so you can see the movement of the terminator during this time interval. The recent image had to be slightly rotated and cropped in order to present the two images at the same scale, because the libration angles were different. There is about 3 degrees of libration in latitude difference between the two images, which corresponds to roughly the diameter of Tycho, and so this causes an apparent rotation of these features towards the South Pole of the Moon. You can clearly see this if you try to match landmarks. There is also about a 1 degree difference in libration in longitude, but this is less apparent.
Once again, the image was taken with the C9.25 Edge HD and ASI183mm with 500-575nm filter. Stack of 500 out of 5000 frames. Despite downsizing the image to 67%, there is still good detail visible, and the downsizing allows me to put more of the original image into the field of view. You will need to click for larger size!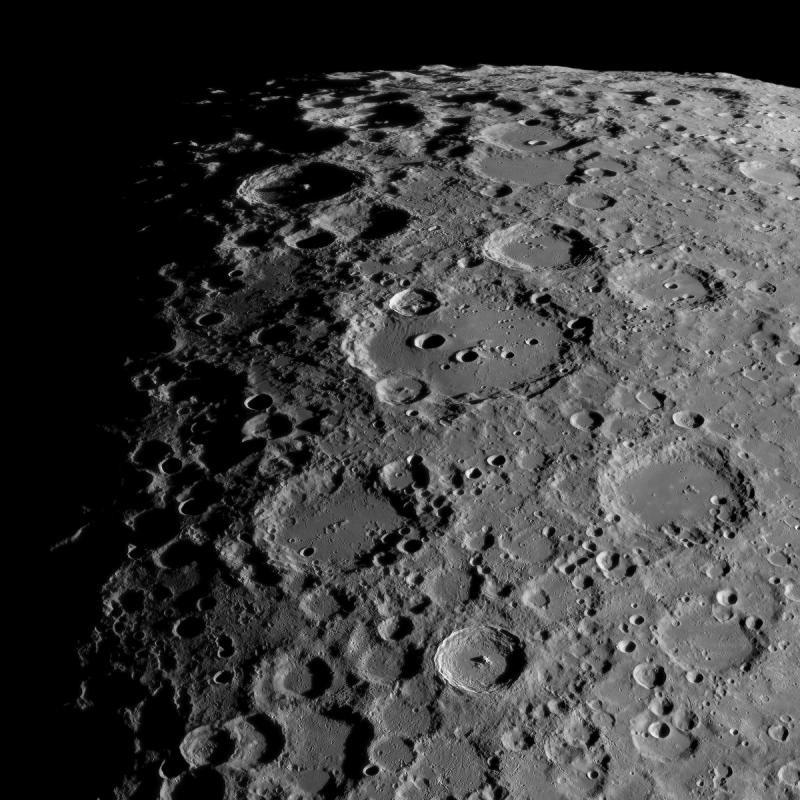 Edited by Tom Glenn, 22 October 2019 - 03:13 AM.