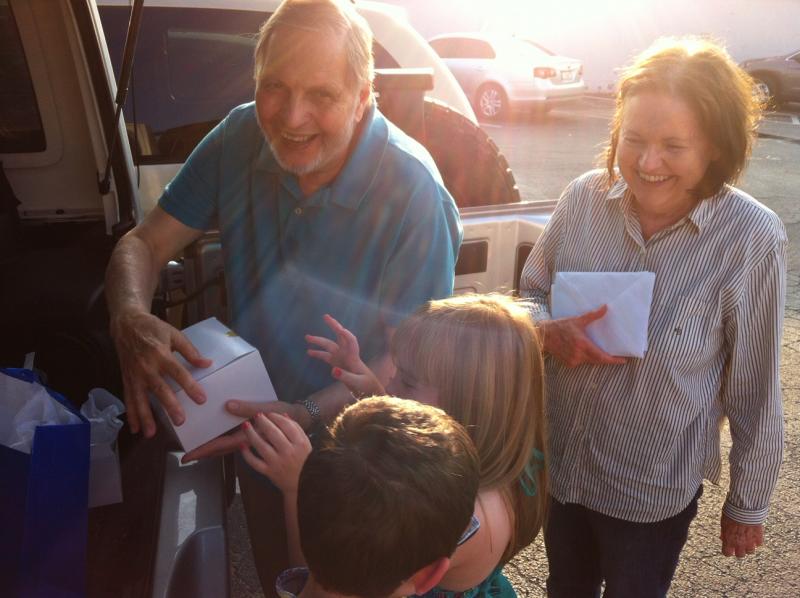 It's hard to write with eyes full of tears.
It is with the heaviest of hearts that I must tell you all that my father, Fred Bieler, passed away on October 19th, 2019. I could go on and tell you that Fred was a visionary in the retail astronomy industry laying the groundwork for many others to follow. How he was the first retail account for Meade and the fourth retail account for Celestron, or how he was one of the earliest Tele Vue dealers. How his how-to-pick guides and literature became a must have for astronomers. How he started Astronomics in 1979 and has made sure it was a family owned business with a specific set of values still 40 years later. How he loved the field so much that he bought Cloudy Nights in 2004 to make sure it didn't go away or fall into the wrong hands. That's not what this is going to be about however.
My father was a brilliant man. A man that helped whomever needed and whenever it needed to be done. He called it like it was and always proceeded with integrity in business and in life. He adored his two grandchildren more than anything in the world. Always willing to listen and play when they asked. He loved attending their plays, it was a great joy of his to practice with them and give them tips. Or discussing the impact Star Trek had on current science and culture (he started to learn Klingon to keep it interesting). He loved his wife more and more every day. He wanted to make sure that she was happy and well cared for. You always knew how much he loved her just by the way he looked at her. He welcomed a daughter-in-law with open arms treating her like she was his own daughter and go out of his way to help her with the minor things in life. She collected box tops for our kid's elementary school. My father heard her mention that one day and then went out of his way to buy products with box tops on them just to make sure she had a little extra for the school. While he lived thousands of miles away from his sister, he made it a point to make sure she knew he missed and loved her during their long phone calls. His past employees have contacted me daily talking about how much they appreciated him and loved him and the impact he had on their lives. This is such a minor look into the type of man he was.
I will miss my father greatly for the rest of my life. His wit and sense of humor was second to none. It is impossible to write down in words what he meant to me and the impact he had on me.
I know that he would say thank you to all of our past customers and current user base of Cloudy Nights. I know that he would want you all to keep looking up and get lost in space. I know that he would be smiling knowing he had a small part in helping you do that.
And finally, if you are reading this and your parents are still with you (or you have children), please call them or give them a hug. You think there is always time to do something so easy, but there just isn't. Don't miss an opportunity to tell someone you love them.
Live Long and Prosper,
Mike Bieler