Ok, so its taken a lot of patience to get this started, lots of desire, no money, two kids in college, and the spouse wants a new kitchen, luckily, I have my health and a nice location to utilize.
I want to share this experience, share what I will learn, learn what I dont know and get her done. I ve turned down a few friends offers to fund the project (see https://www.cloudyni...ho-want-to-pay/) but decided to go at a pace that I can afford so that means for you that updates to this thread will be infrequent, so it goes.
So here is the first images of the site construction. This is me on the left, with my builder, Greg, We ve just finished topping off the concrete column/base.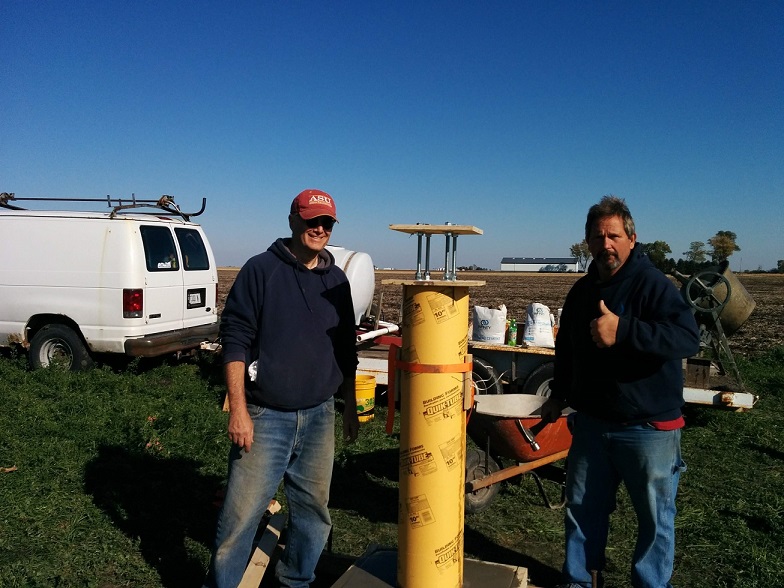 This is Greg with his two boys, mixing the concrete for the base.