I would have opted for trusses built on the ground in a jig. It's much easier work, ultimately more accurate, and your soffit construction would have been integrated into that.
Here's a simple diagram for an ROR soffit: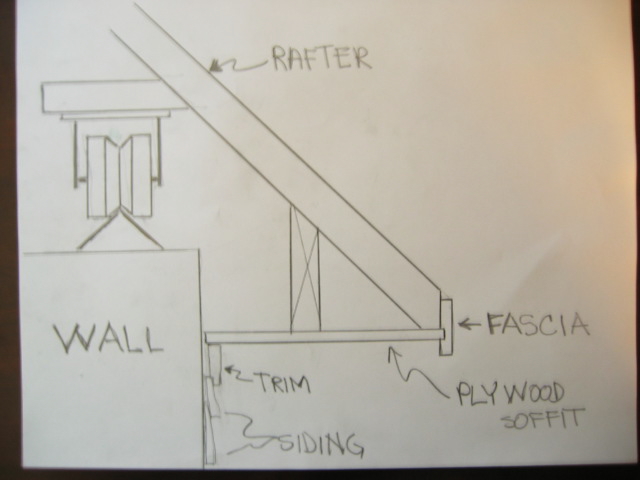 The soffit is part of the roof and moves with it. The horizontal trim piece is attached to the side wall.
When the roof is closed this roof-to-wall junction is impervious to wind and insects.
dan k.