Hi All:
As you no doubt know by now, Yahoogroups is for all intents and purposes shutting down. Oh, they are making some noises about keeping the email functions of the groups alive, but I doubt even that will last long. Most Yahoogroups are migrating to groups.io (although unfortunately it appears $$$ may now be involved).
What shall we do? Because of an accident I suffered in January, my participation in any of my Yahoogroups has waned. Frankly, recovery is taking a lot longer than I expected, and it was all, LITERLLY ALL, I could do over the last months to finish the manuscript of the 2nd Edition of my SCT book, Choosing and Using the New CATs. Before I got hurt, I'd also signed a contract to do a book on backyard deep sky observing. Maybe I could have delayed either, but I chose not to, and, for the first time, really had to struggle to get those manuscripts out the door (though I think both turned out well, and the new SCT book edition will be a big improvement in every way, I believe).
That being the case, I give my full blessing to anyone who wants to migrate or (maybe more practically) just restart any of my astronomy groups on another venue.
It's not all bad for me. I am still writing for Sky & Telescope and was even able to get out (in my backyard) and do some observing and imaging for my next Test Report. I'm just not up to administering groups/starting them in a new place, especially considering the traffic on all of them, even SCT-user and Meade Uncensored, has been low, very low, compared to what it was in the glory days.
Guys, our astro-Yahoogroups had a great run, beginning years ago when I started SCT-User and Herb York gave me all the "uncensored" eGroups he'd started. We did a lot and had a lot of fun times. I'll never forget some of the (occasionally kinda rowdy) in-person meetings we had at various star parties.
Anyhow, it's been fun. See you on an observing field soon, I hope. If you have any questions or comments for me, feel free to PM me.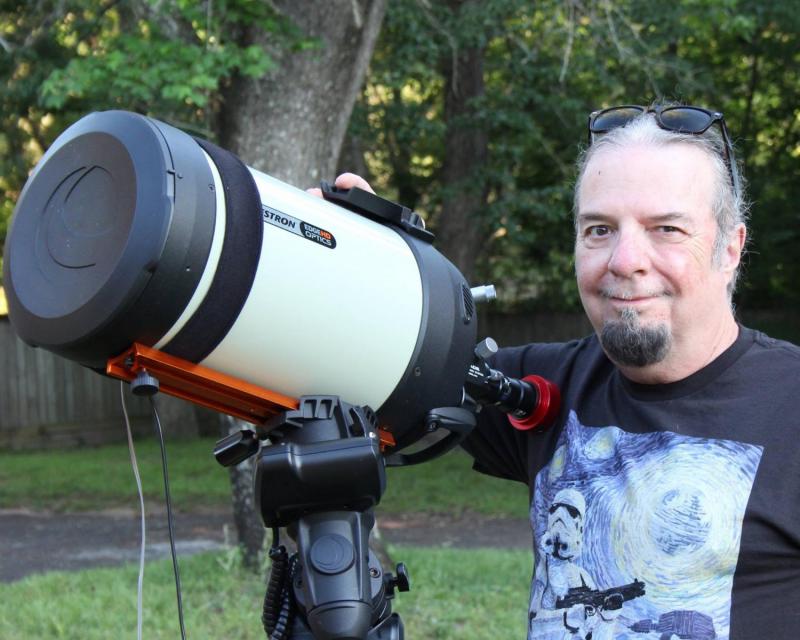 (Uncle) Rod Mollise