I know you said you didn't want to stack dovetails but this works for me with the AT72EDII.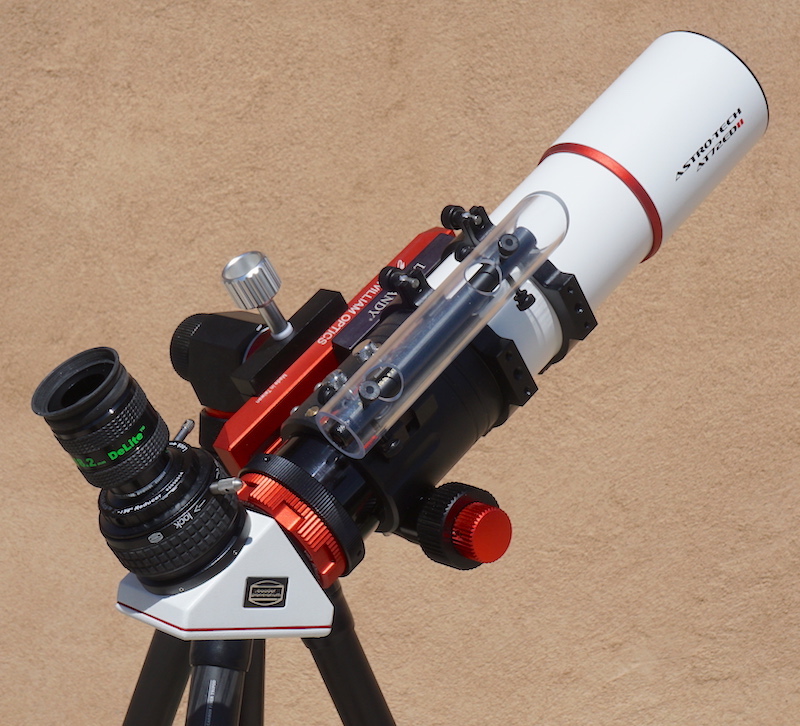 The short dovetail (Losmandy VUP4) has 2 1/4"-20 holes conveniently placed so that it can be attached to the rings first and the long dovetail is easily attached on top using these 2 holes. Be careful with screw length when attaching to the rings. The holes pass through the rings and a long screw can easily dimple the tube. The long bar easily clears the port side focuser knob. The mount is an SV M1V. The setup is nicely balanced as shown. Personally, I've never seen the attraction of tormenting a scope this size with a 2 pound eyepiece but this setup will allow you to get the mount pivot axis as far back as the focuser drive axis which should handle a lot of eyepiece in an already heavy focuser.
Edited by desertlens, 13 December 2019 - 11:45 PM.