A couple of weeks ago I was digging around on Ebay and spotted an Astroscan that the seller stated was purchased directly from the Edmund store soon after they started marketing them. From the pictures it did look like it might be one of the original versions since there was no badge on the optical window that covers the area were the diagonal stalk is mounted. I made the seller an offer and it was accepted.
A few day later the scope arrived well packaged but in transits just the bouncing around caused the glue seams on the body to fail and the body split. I contacted the seller and he was willing to help but wanted to make a claim with the shipper. To me it wasn't worth the hassle since I was planning to disassemble the scope anyway for cleaning so repairing the body wasn't going to be a big issue.
Here is a picture of the split seam.
- Dave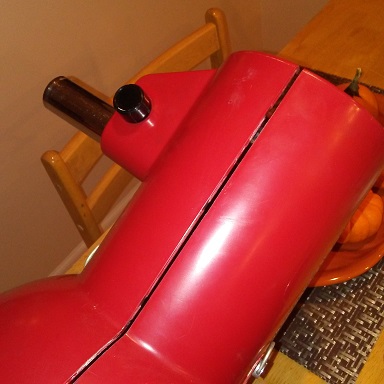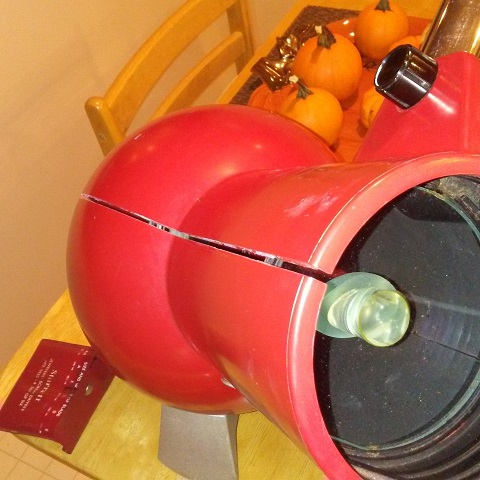 Edited by DAVIDG, 09 November 2019 - 10:06 AM.