Had some time off to integrate the data captured over the last few months. This is 1/3rd the data set from HA+O3 with Dual zwo 1600mm + 071 and Rokinon 135 setup.
Suggestions and cc welcome.
12 panels of HA and O3, each panel is roughly 30-40 x 180s images each. APP was used to assemble the mosaic and PI for simple stretch + pixel math blend.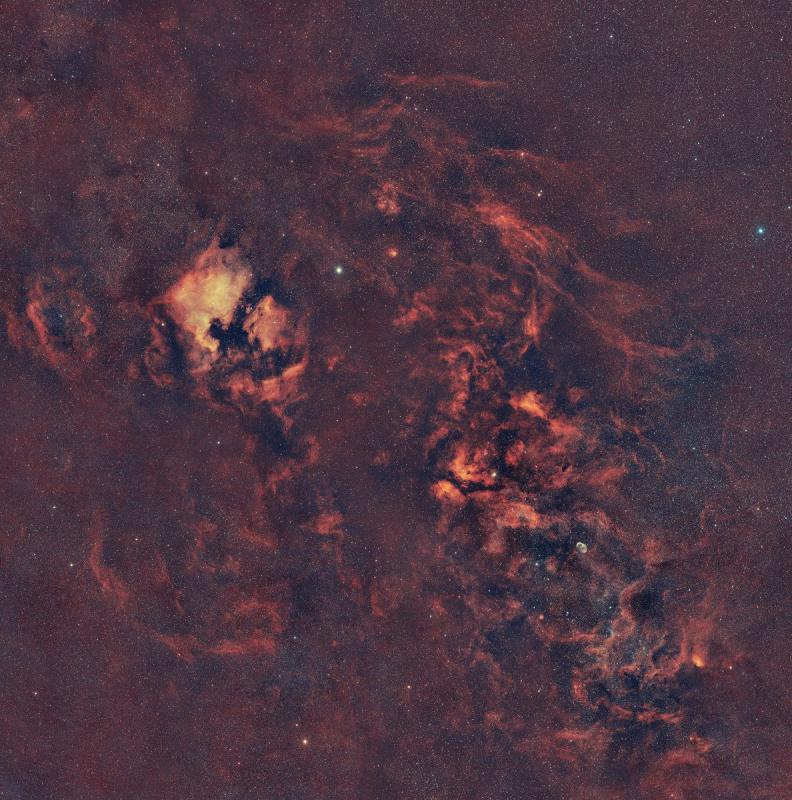 Astrobin link https://www.astrobin.com/421750/B/
Edited by tkottary, 08 November 2019 - 02:46 PM.