I finally got to test the 32mm GSO Kellner in my Sky-Watcher Evostar 80ED DS Pro Friday night. Actually I have used it before in the same scope but it was in conjunction with a GSO Barlow element threaded into it, effectively making the 32mm EP into around a 20mm one. I used it with the Barlow element as there was noticeable astigmatism when the eyepiece was used 'on its tod' in my f/5.8, ED72. And we're talking serious seagulls here! The GSO got shelved for a while and I kind of forgot about it. The 32mm GSO was originally purchased on back order in October 2018. I've experimented with swapping the original barrel with an undercut for a 'smoothie' although as it is now primarily used in a Baader twist-lock dielectric diagonal the undercut isn't so problematical. These eyepieces used to be marketed in both Meade and Celestron kits. I'm not actually sure if GSO still manufactures them. Apparently they're not very popular and don't perform well in fast Newtonians.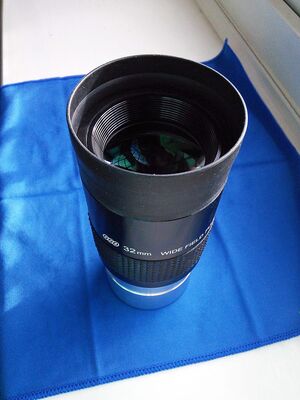 You may be wondering at this stage why I'm bothering with this 'Kellner' at all. It's a good question. There are more capable EP's and I even own some, such as the 31mm Baader Hyperion Aspheric, which could probably do the job much better. This is true, however, the 32mm GSO has a wide field stop of around 35mm. It's also a physically light (240g), three element design, with a correspondingly bright and well contrasted image. Furthermore, I quite like its ergonomics including the very soft rubber eyeguard that forms well to the face. This does an excellent job of masking any external light sources that could possibly cause reflections in the large eye lens. Did I mention it was also under fifty quid (60 USD)?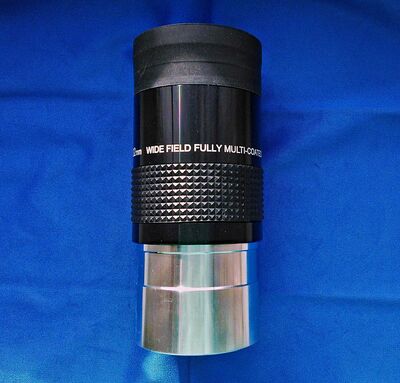 The GSO has an AFOV of 56º, regardless of any spurious retailer claims of it being 65º. This gave a TFOV of just under three arc degrees (2º: 59': 10") with a magnification of 18.75x and an exit pupil of 4.2mm. Used in the 80mm Evostar without a Barlow it displays very little astigmatism and there was a definite paucity of seagulls. It is usually claimed that f/8 and slower are the best focal ratios for Kellner or modified Kellner type eyepieces. So I reckon the ED80, at f/7.5, gets away with it. I've been told the 40mm version performs well in slower refractors. Perhaps I should have ordered that as well while I had the chance.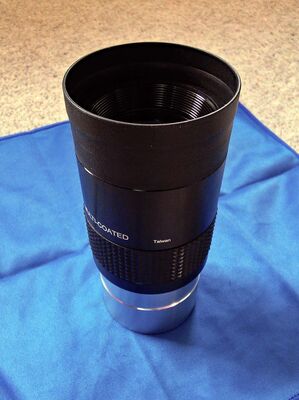 Conditions weren't brilliant, but despite the bright Moon, and before the inevitable clouds came, I got to view a few deep sky objects. These included a low M42 and additionally mainly open clusters like the Orion Belt Cluster (Cr 70), the Pleiades and Hyades clusters, and whatever I could see in between rapidly encroaching cloud. I was actually pretty impressed with viewing Cr 70 and the Pleiades with the 32mm GSO RK Wide Field eyepiece. Not bad for under fifty quid.