Occasionally I find things useful for one purpose while shopping for another, as we all do.
This one was too attractive to pass up the opportunity to share it with the binocular users, particularly giants, out there.
I've had very good luck finding astronomy usable equipment amongst photography listings, particularly cases useful for tripods and OTAs.
While looking for a tripod dolly, another crossover use, I happened on an Amazon listing for the 'Neewer 70 inch aluminum alloy jib arm camera crane with quick shoe plate and counterweight for DSLR video cameras'. I have had mixed luck pasting Amazon links, but just search for Neewer aluminum jib arm crane, and it, and others, will pop up.
Darned if it doesn't look like a eminently usable 18 pound capable (one hopes) giant binocular parallelogram mount, for only $100!
My straight through binocular days are over, and one reason I abandoned their use was the expensive or hassle of
getting a parallelogram mount, so this jumped out at me.
The load capacity is just under 18 pounds, a kilograms, and it includes the counterweight arm and counterweight.
The two Neewer products I have bought, excellent cases for my 5" refractor, and my GPS11 tripod,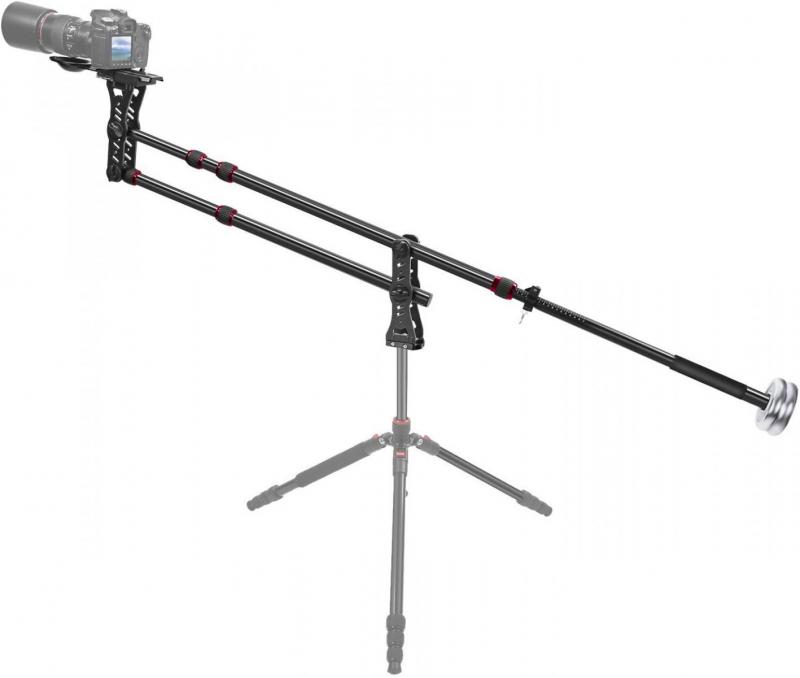 were very good quality.
Perhaps worth a look.
Edited by markb, 12 November 2019 - 03:05 PM.