...and at my local Goodwill...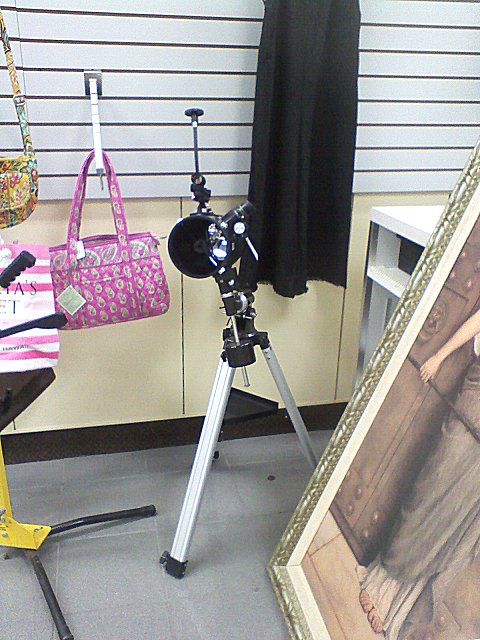 It has an awfully small secondary hub. I think I saw an equally-small mirror as well, but now I'm not so sure. It's at f/4, therefore I should've seen the mirror, and like a proverbial sore-thumb. Maybe it's missing.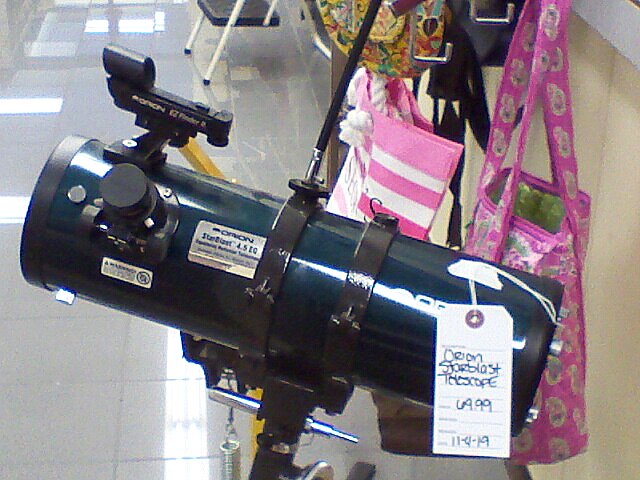 ...an Orion "StarBlast" 4.5 EQ. I simply adore where that slow-motion cable was attached.
The price seems reasonable, quite so, especially if the secondary-mirror is actually there...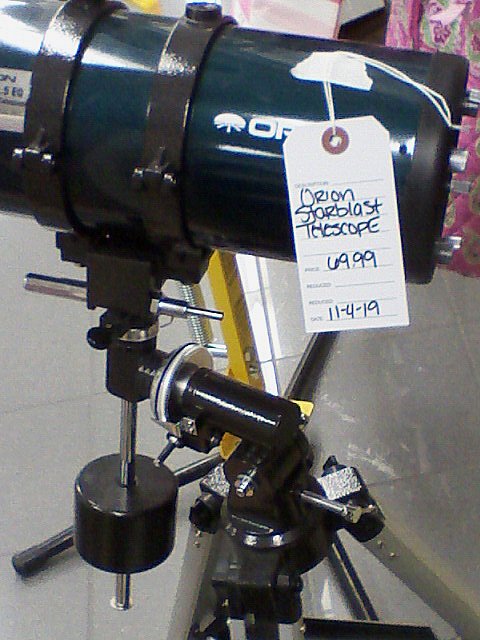 I already have an EQ-1 mount, and a 100mm f/4, therefore I didn't buy it. I would love to have that counterweight though, as the one that came with my EQ-1 is almost twice as large, and for my "Bird Jones".
What makes this such a stunningly incredible find is the fact that the folks around here are just like my own family at home: they only look up into the sky to see if it's going to rain, or if a bird had just flown overhead.
But then, perhaps someone locally did purchase it, but never could figure it out. Alas, I'll never know.
If it sits there long enough, I might make an offer. Now, if the tube was white, and with "Parks" emblazoned thereupon...