Hi All,
I was clouded over Sunday, Monday and Tuesday... winter arrived with a big 5 inch dump of snow! Anyway, here's what I managed on Wednesday.
The weather forecast was for sun all day

November 13 2019. The Clear Sky Chart predicted poor seeing and average transparency.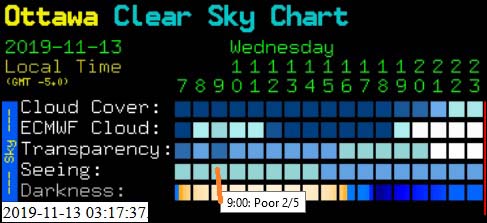 I found those prediction to be right!

Yes, not so great - as usual.
Full Solar Disc (32mm + Quark + 178MM)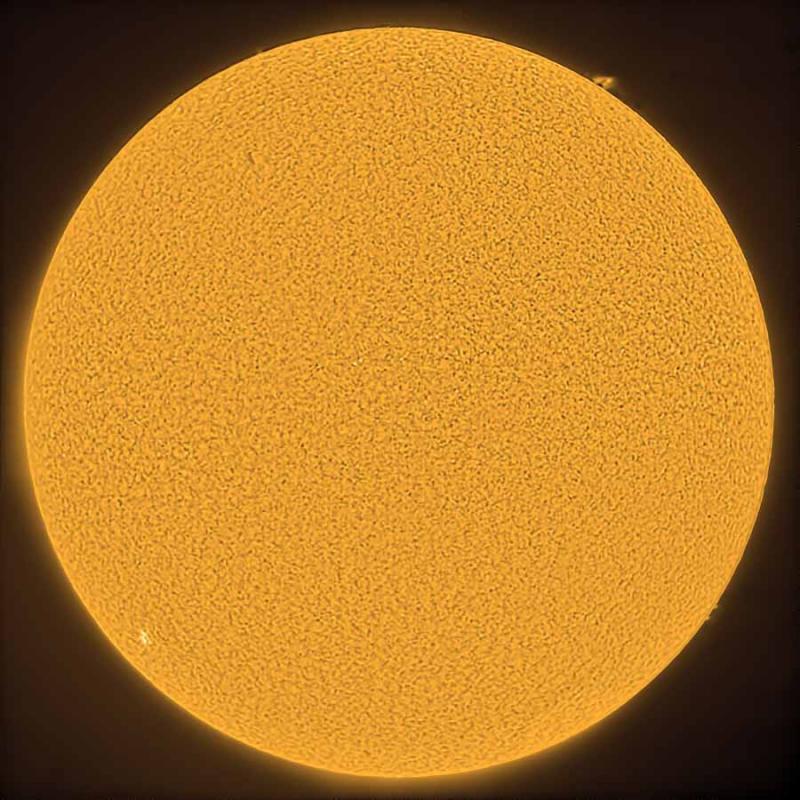 Proms, etc. (152mm + Quark + 178MM)
Prom at 12:30 O'clock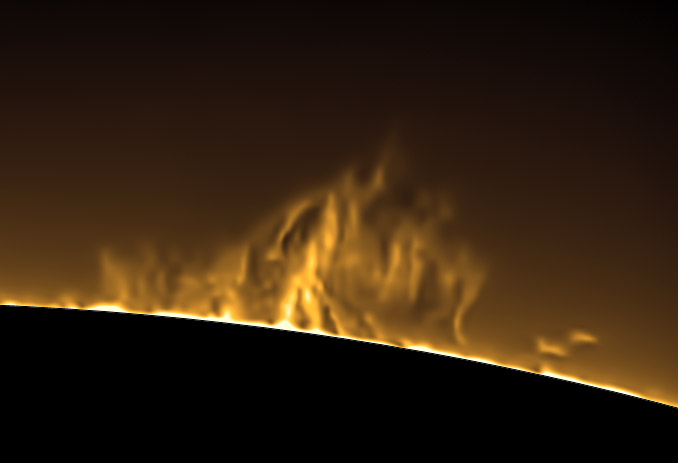 Multiple Proms at 3:30 O'clock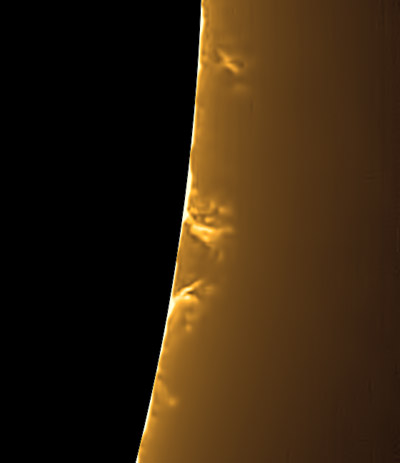 Prom at 6:00 O'clock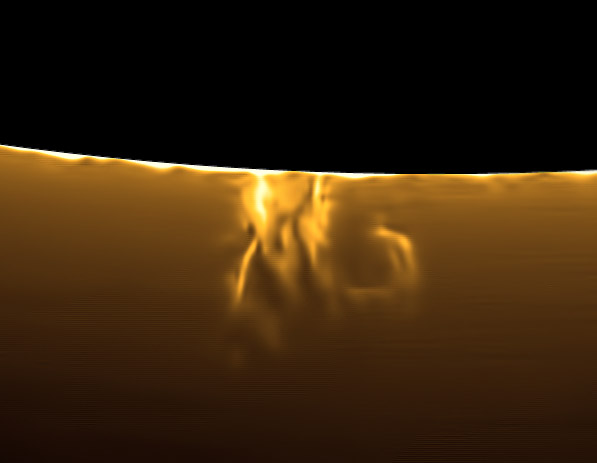 Sunspot #2752 at 7:00 O'clock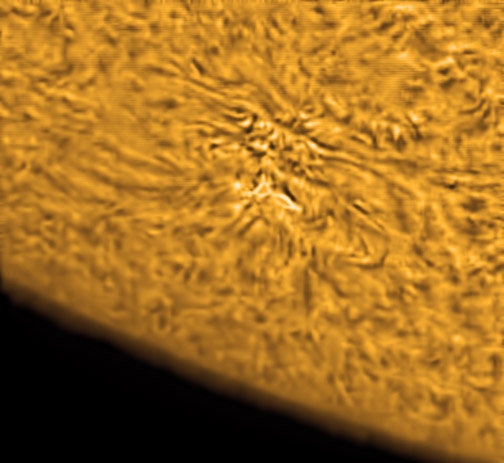 Faint Prom at 7:30 O'clock
Faint Prom at 10:30 O'clock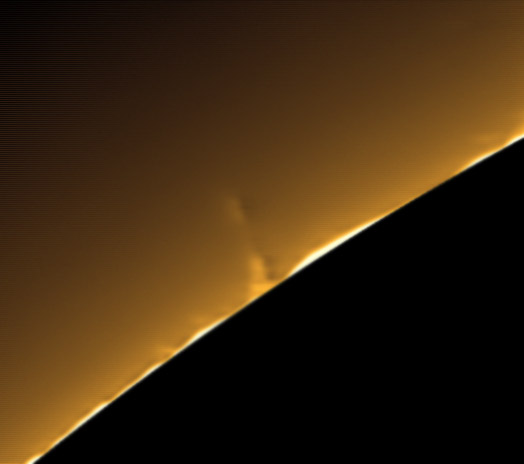 Best,
Rick