Trying to run SGP, and the program crashes after slewing to the target but before completing any other sequence step.
This is the screen of SGP death that I get: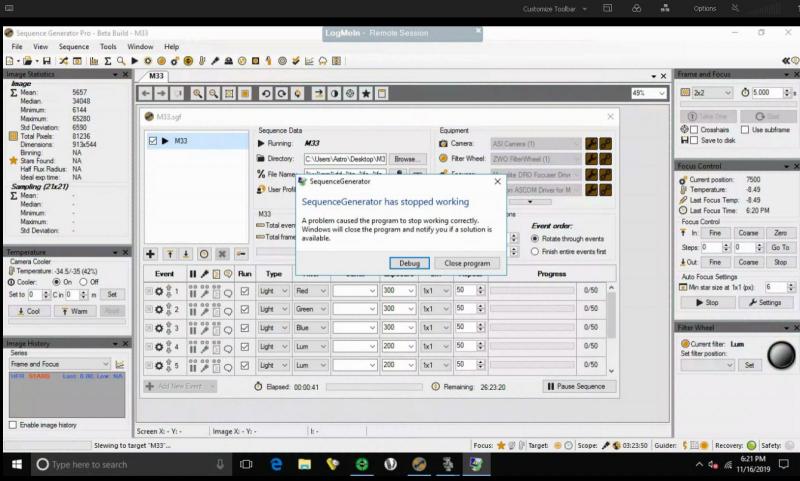 This is what I found in the Log:
"GlobalExceptionHandler caught: Could not load file or assembly 'netstandard, Version=2.0.0.0, Culture=neutral, PublicKeyToken=cc7b13ffcd2ddd51' or one of its dependencies. The system cannot find the file specified."
Not sure what it means or how to fix it....
Entire log-file attached.

sg_logfile_20191116181349.txt 70.2KB 2 downloads
Edited by ChrisWhite, 16 November 2019 - 06:53 PM.