I was observing the Moon this morning, just before sunrise, at approximately 7.45 A.M. local time (6.45 UT). Instrument used was my 63/840mm Zeiss Telemator with binoviewer with 2x barlow and 25mm Zeiss eyepieces and 32mm plössl eyepieces, giving 67x and 53x, respectively. The sky was very clear, the seeing fairly good, but nothing special.
I immediately noticed something I've never seen before: A large, very low, circular depression with a subtly darker interior in the area between Catharina and Aliacencis, Zagut and Abulfeda, almost centered on the area between Azophi and Sacrobosco. It didn't really command attention to itself, but once spotted, it was impossible to overlook. Very low ridges seemed to go from Gemma Fricius to Aliacencis and from Aliacencis to the unnamed ghost crater west of Playfair and then in a broken chain from the unnamed ghost crater towards somewhere between Almanon and Abulfeda. The region inside these low ridges was consistently slightly darker, just slightly, than the terrain outside it. The eastern side (towards Catharina) was much less well defined, but the albedo differences were easily seen, despite the rugged terrain and maintained a nicely circular shape.
I stopped observing shortly after sunrise, around 8.15 A.M. local time and the feature was still easy to see at 53x.
None of my lunar atlasses showed anything, but Virtual Moon Atlas showed it prominently!! I grabbed a screenshot of the area. Can you spot the feature?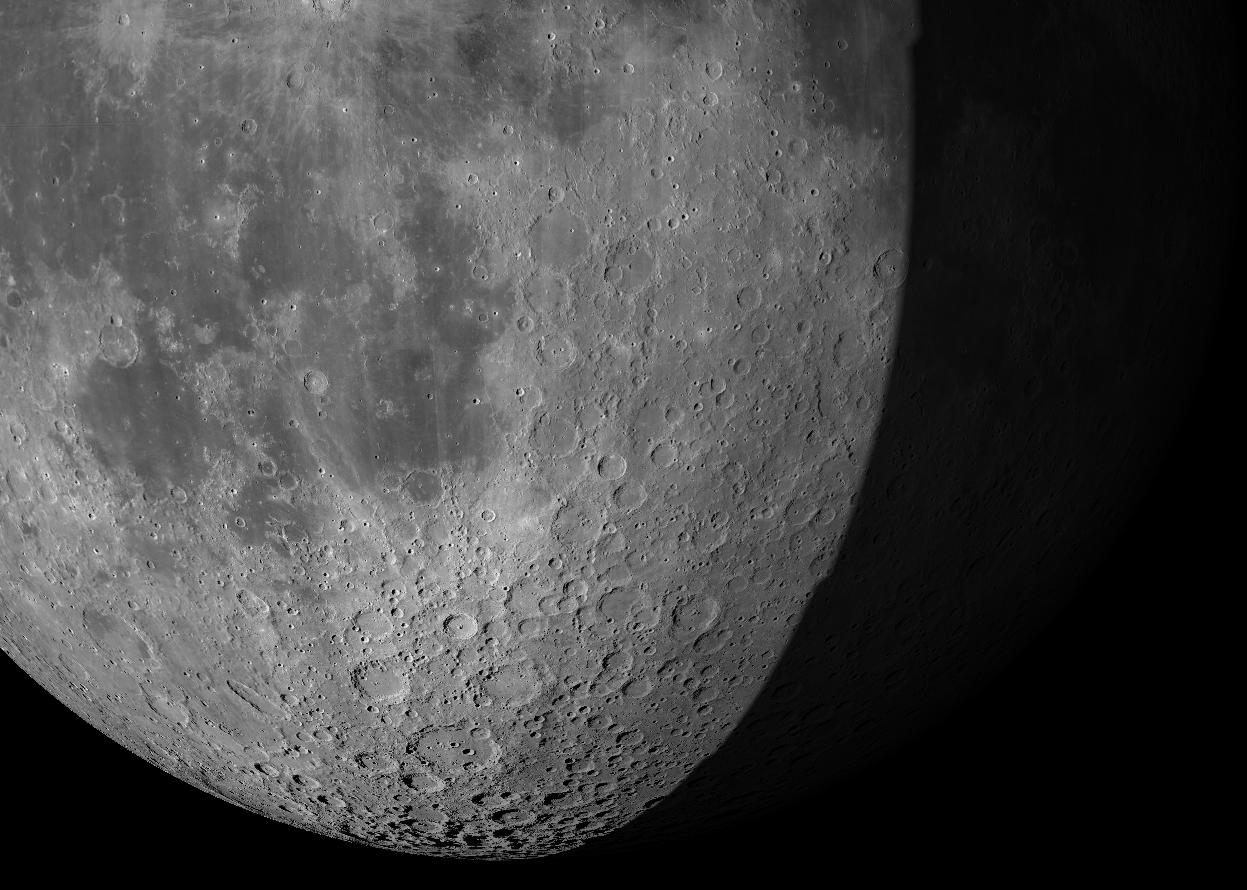 Here it's marked (roughly):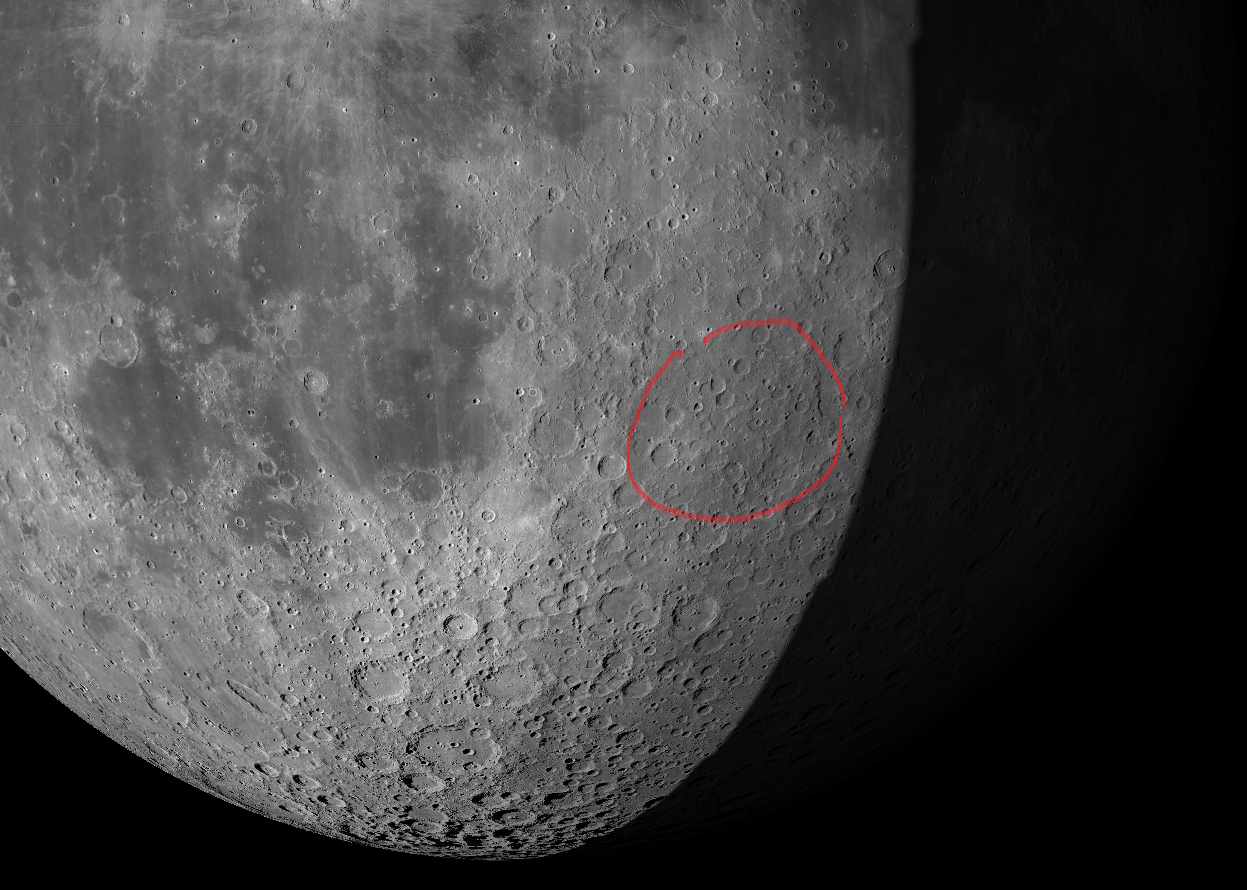 So, what is it? A true, hidden lunar basin or just a neat coincidence between a lot of ancient, mostly collapsed crater rims? But if the latter, why is the albedo lower inside it in such a nice, circular shape that follows the outline perfectly?
Why have I never heard of this before?
Clear skies!
Thomas, Denmark