Hey all, I picked up this 2 inch refractor focuser (here on CN, in fact), and, well, I don't know what it goes to (neither did the seller). I was l looking for a 2 inch for my "Orion by Vixen" Vixen 102M which has the 114mm tube, and the measurement is *close*, but not quite right.
Here's what I have: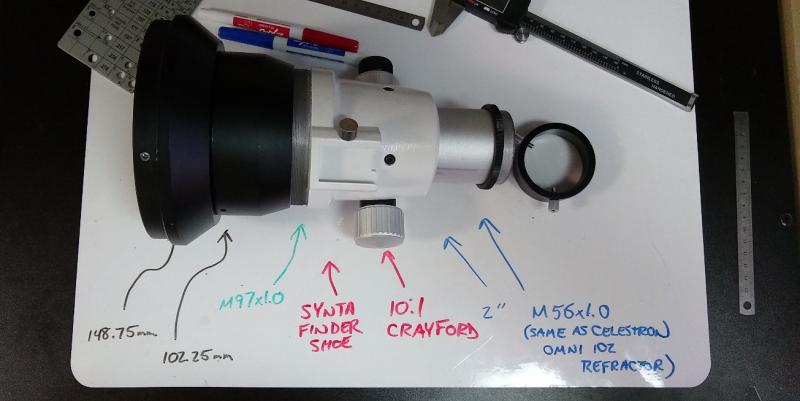 2 inch Synta type "Crayford" focuser, 114mm drawtube, the end threads are M56x1.0 male, which is the same as my Celestron Omni 102XT refractor, but different (male vs female) to my Celestron crayford reflector or my Orion crayford reflector.
10:1 ratio slow focus (actually closer to 10.1:1, but not 8:1 or 11:1 for sure). Synta style finder shoe. The white part then has an M97x1.0 male thread. There's a adapter flange that goes from M97 to an ID of 102.25mm, with 3 M4x0.7 set screws. There's ANOTHER flange which goes from OD=102.75mm to ID=148.75mm. In otherwords, we go from a relatively tame 97mm to a massive 6 inch flange.
Here it is next to a nice big mug of beer: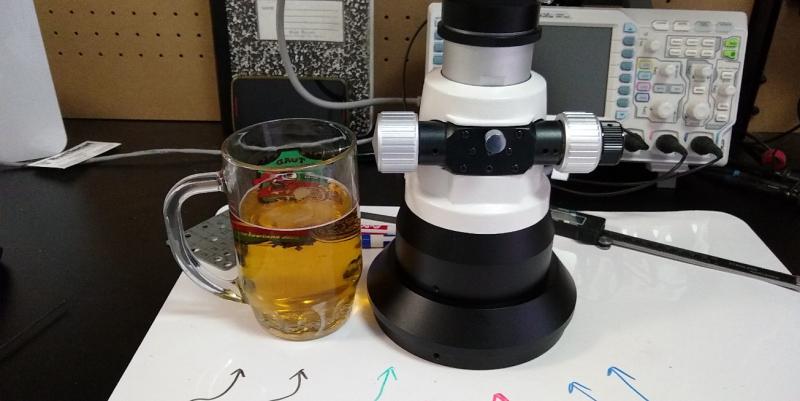 It's big!
Now, what is interesting is that the ID=102.75mm flange surface has an OD=113.40mm, which is tantalizingly close to then 111.50mm flange I could use to mount on my scope. I'd need to mill almost exactly 1mm off the surface, and I'd be golden.
However, I'd rather not start machining the flange if someone here can tell me what I might have, and I'll find someone who needs it. Why change a good flange if there's a buyer out there?
Thanks!