I pointed the RASA 11" with the QHY168C at M33 and using an Old IDAS LP1 filter I took 438 30 second subs- I went for 500 but cloud & fog spoilt a few of the frames.
The IDAS filter does a good job but leaves a green cast which is easily removed- its quite a nice filter.
Conditions were average however the sheer number of subs overcame most of the difficulties.
The telescope was unguided for the entire duration and considering a half moon I'm pleased with the result. However I do wish I could be given a nice clear night with no moon!
As always let me know what you think. The stars have had no post processing so pretty much what I get is seen.
I hope you get better skies than mine!
Best wishes
Mark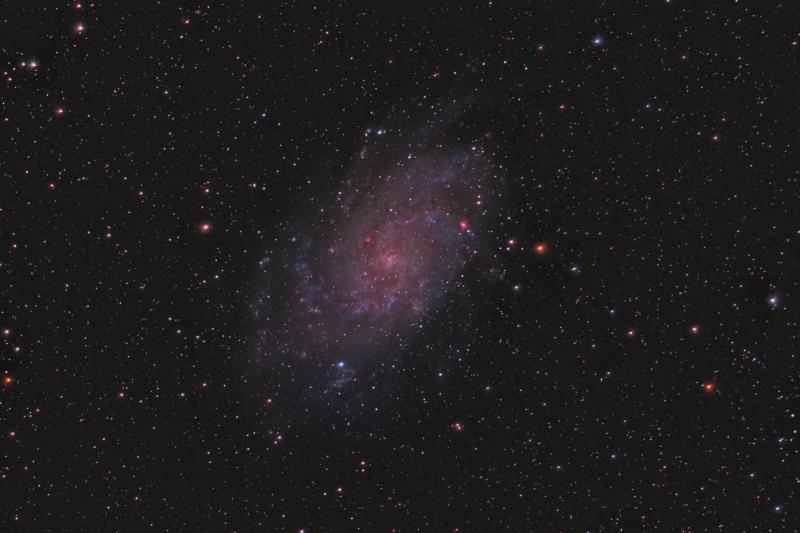 Edited by pyrasanth, 20 November 2019 - 02:29 PM.