Nothing outstanding here - seeing was poor & made collimating difficult at the start, & transparency was an issue for the entire session but after the first Neptune capture seeing rose somewhat to what I would designate as "reasonable to good" but without good transparency which I would describe as "poor to passable."

Neptune reveals nothing definite although some markings do appear to rotate, but it fails any acid test in my opinion: the same with Uranus where a darker marking "might" be rotating between the 2 frames but again nothing definite.
The North polar region does appear to be somewhat dark in my estimation however, supporting those who have asserted this in the current apparition...
Seeing was definitely better for the first part of the Uranus session after Neptune & we were emboldened to capture an r-g-b sequence: this displays that same "pinkish hue" Paolo (Baron) captured a month or two ago & is also seen on some other images such as HST etc, although I am unsure as to whether they are "true" colour images - but this was a straight r-g-b combine of a total of 9 minutes of capture data with no colour manipulation at all...
The seeing must've been relatively decent in that the r filter image displays the polar brightening & the darker regions South of said...other than that nothing much more except it was satisfying to at least be able to image considering all the clouds we have experienced lately...& with Uranus rising to just over 40° & imaging due North into the entire suburban glare of Adelaide at this low elevation we felt some satisfaction from our efforts.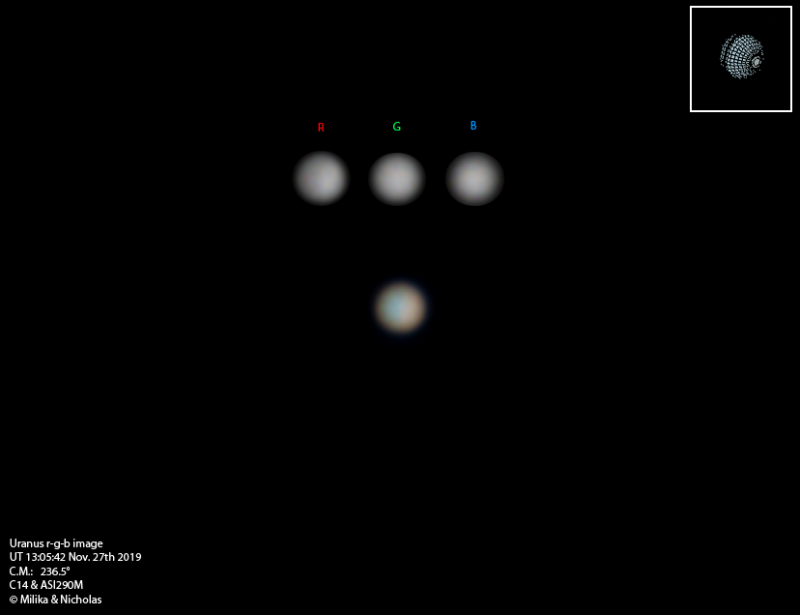 The Uranus animation below appears to require clicking on to get it to start..!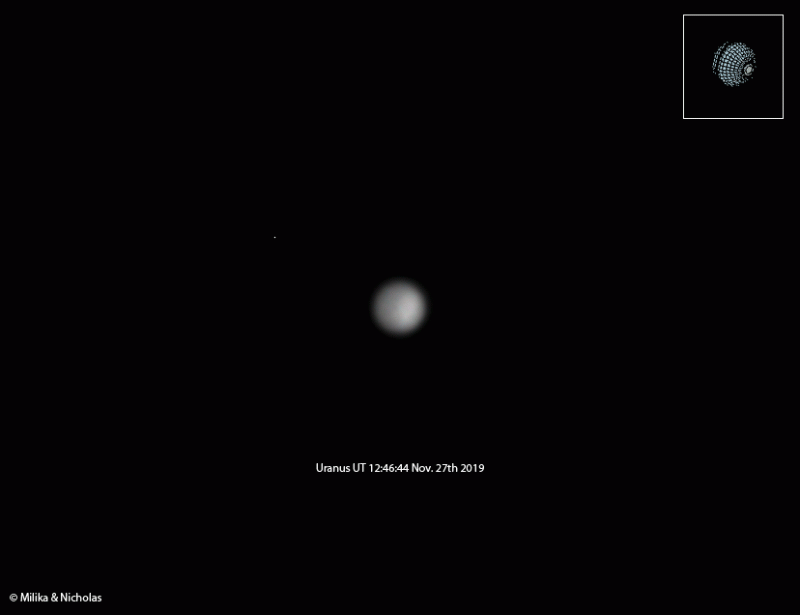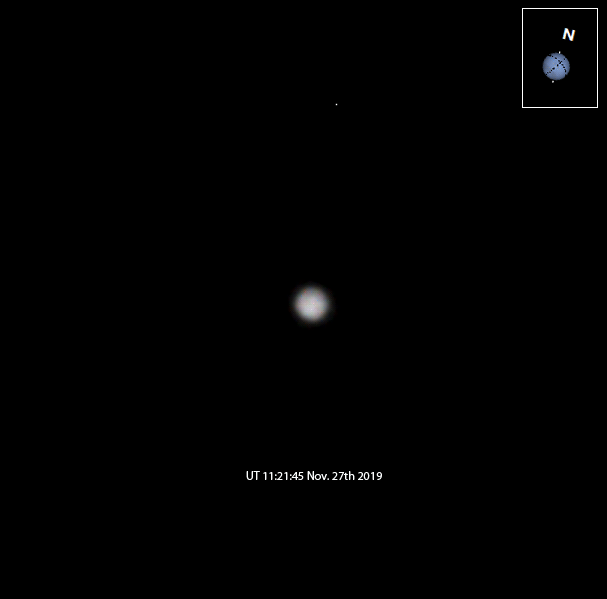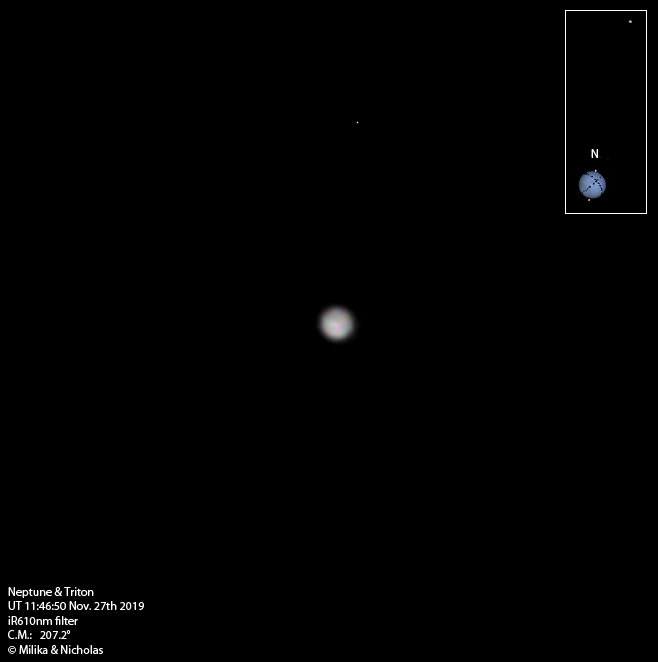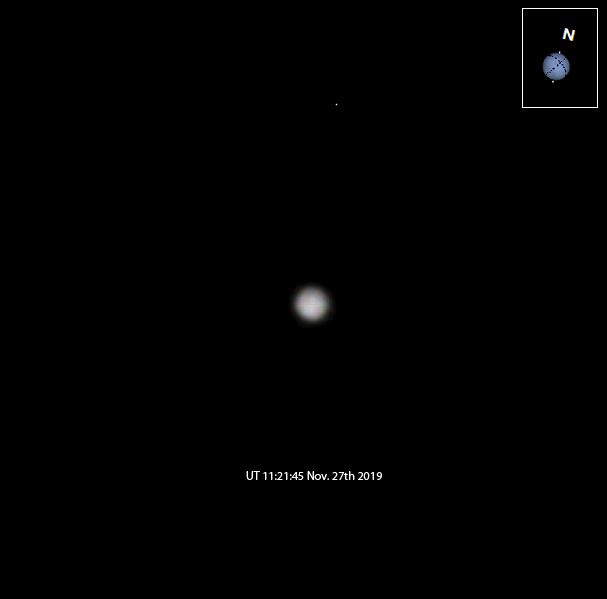 Edited by Kokatha man, 28 November 2019 - 06:11 AM.