Hello all,
So after struggling with vintage prime lenses and the CA associated with them, I decided to spend the cash on a Rokinon 135mm f/2.0 prime lens. I got a chance to try it out last night, but after looking at some of the light frames today, I have some concerns about the quality of the particular lens I got, and am hoping for some more experienced feedback as to whether this one is a keeper for AP or if I should exchange it for a different one. Specifically, I think I'm seeing a tilt in the lens that when focusing at a star in the center, the left and right sides of the frame are out of focus in different directions on an APS-C sensor.
Here's a crop from the center of the frame with a Bahtinov mask...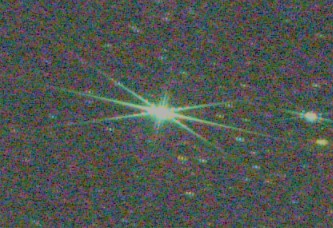 Left and right sides of the frame:
Center of the frame on M45: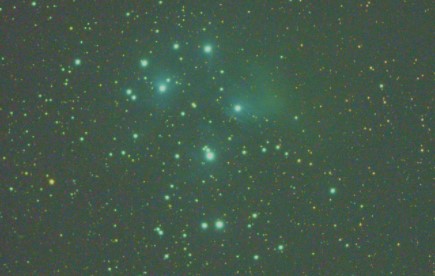 Left and right sides of the frame:
I'm not seeing much difference between the lens wide open and stopped down three stops in terms of what I think is OOF. I had the lens supported by the camera on my skyguider pro, so I suppose there could be flex from the weight of the lens causing a tilt. Would supporting only the lens with a collar be preferable, or should they both be supported on a rail? I did take a single frame at M31 right about at the zenith, and I did not see any noticeable difference in how the sides of the frame were out of focus, so I don't think I can entirely blame flexure of the camera body. How would you recommend mounting this lens on a camera tracker?
Any feedback would be greatly appreciated on what I should expect with this lens!