Hi All,
First the weather...
... total lack of accurate prediction.

Here's a comparison of the Clear Sky Chart predictions for today - Tuesday Dec 3 2019.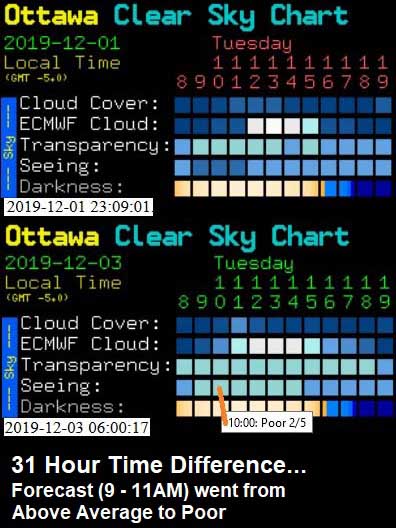 The top chart is from December 1 at 23 hours. Whooppe, I'm pumped! Seeing to Above Average!!!
The bottom chart is from 6AM today - 31 hours later. The Above Average Seeing is now Poor! What a let down...

It's these kind of predictions that bother me; can't we do any better than this?
On with the solar images...
Full Solar Disc (32mm + Quark + ASI178MM)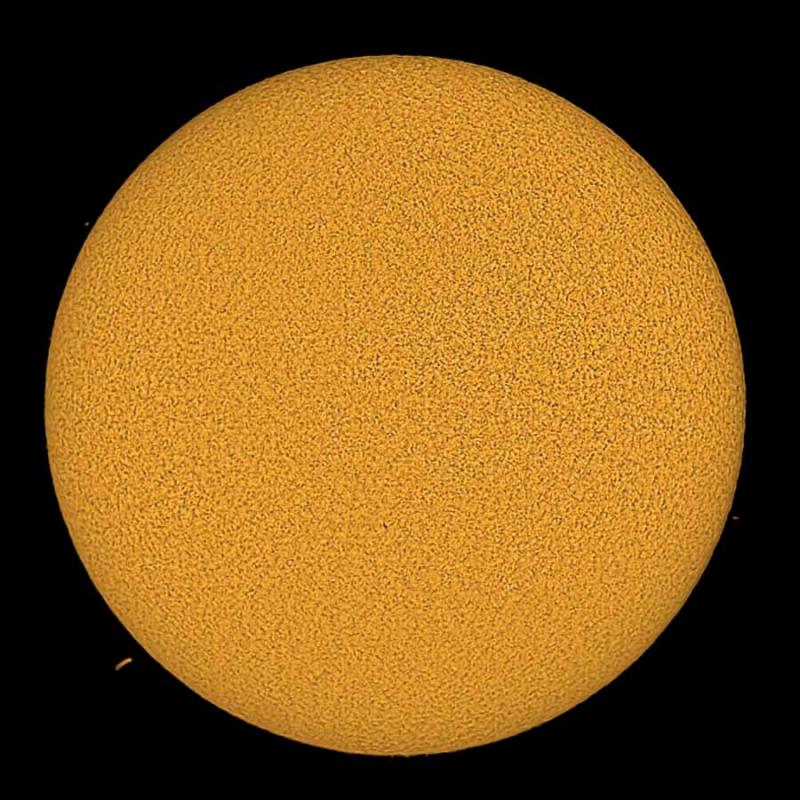 Prominences (152mm + Quark + ASI290MM)
Proms at 1 O'clock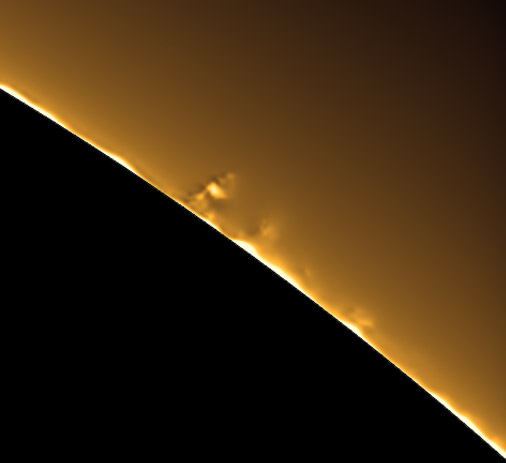 Proms at 2 O'clock (One a Long Arching Prom)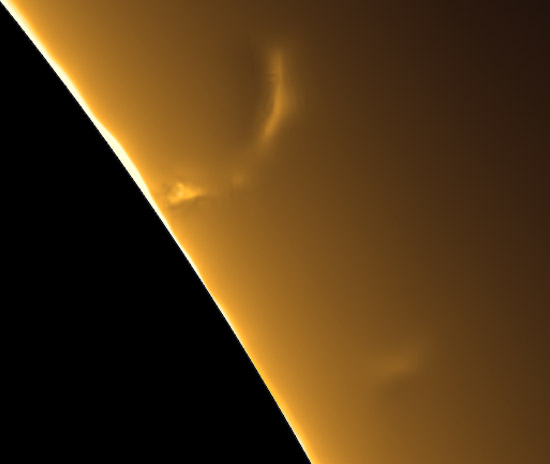 Proms at 2:30 O'clock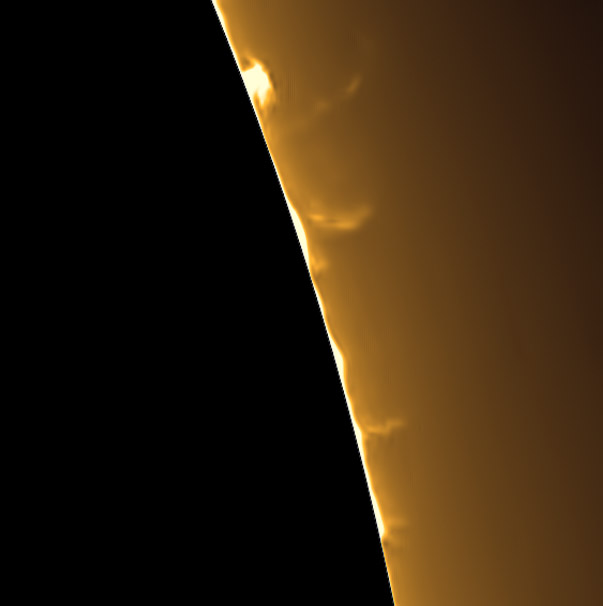 Prom at 3:30 O'clock
Amazing Prom at 7:30 O'clock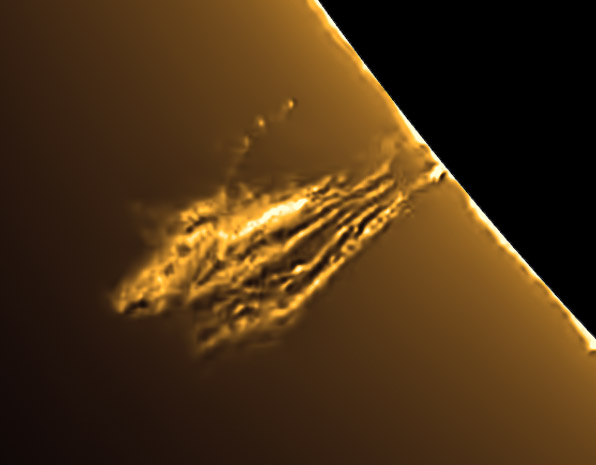 Prom at 9:30 O'clock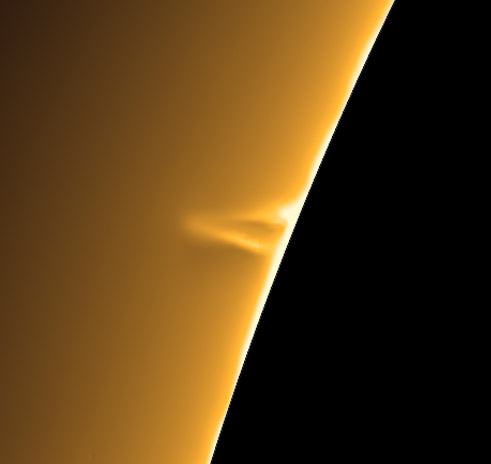 Prom at 10:30 O'clock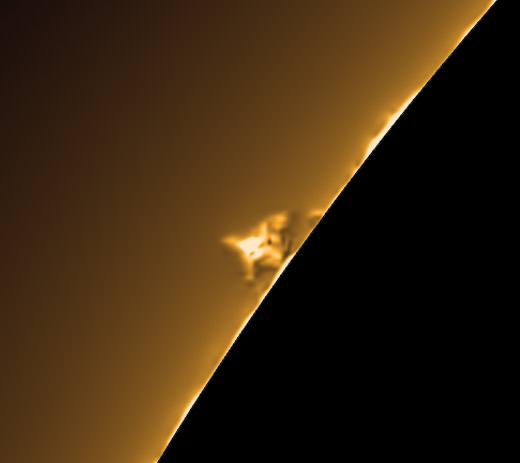 That's all from Ottawa Canada...
Best,
Rick