I am reading intro to photography posts here on CN. It requires more assets than the Bank of America. But hard to resist dipping in. I drool with envy at any of the "amateur" photos I see. I realize they require moon shot tech and financing...yikes.
No they don't. Since you are posting in the EAA sub forum, I'm assuming you realize the differences between EAA and astrophotography. Using short subs and modern stacking technology you can get some really great images with surprisingly inexpensive equipment (at least relative to astrophotography). Scroll up to post number 64 above and see how much Corey's system costed. And having seen a number of his YouTube videos of his live streams, I can tell you he gets some pretty nice images.
My system, like the rest of my life, is pretty darn modest as well. Because I made my own tripod out of scrap scrap 2x3s and some furniture-grade plywood, I was able to get the price of my entire set up down to even less than Corey's.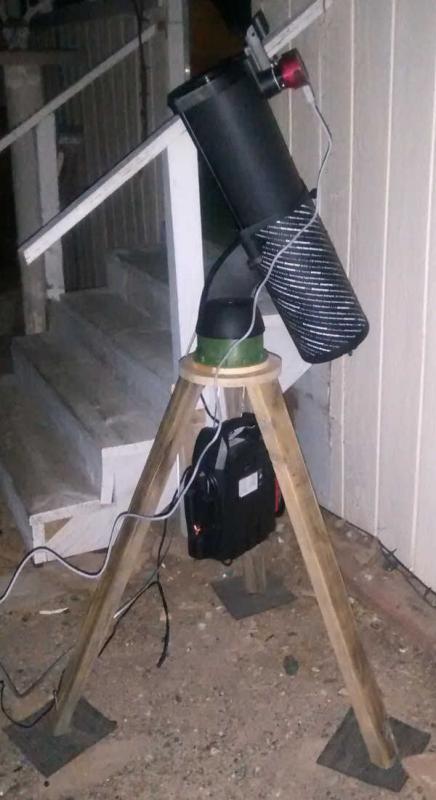 And here is an image I got last night with it of Triangulum. Certainly not as nice as a multi-hour AP marathon, but costs 15% what an eVscope costs and involves zero hours of post processing. And is just plain fun.